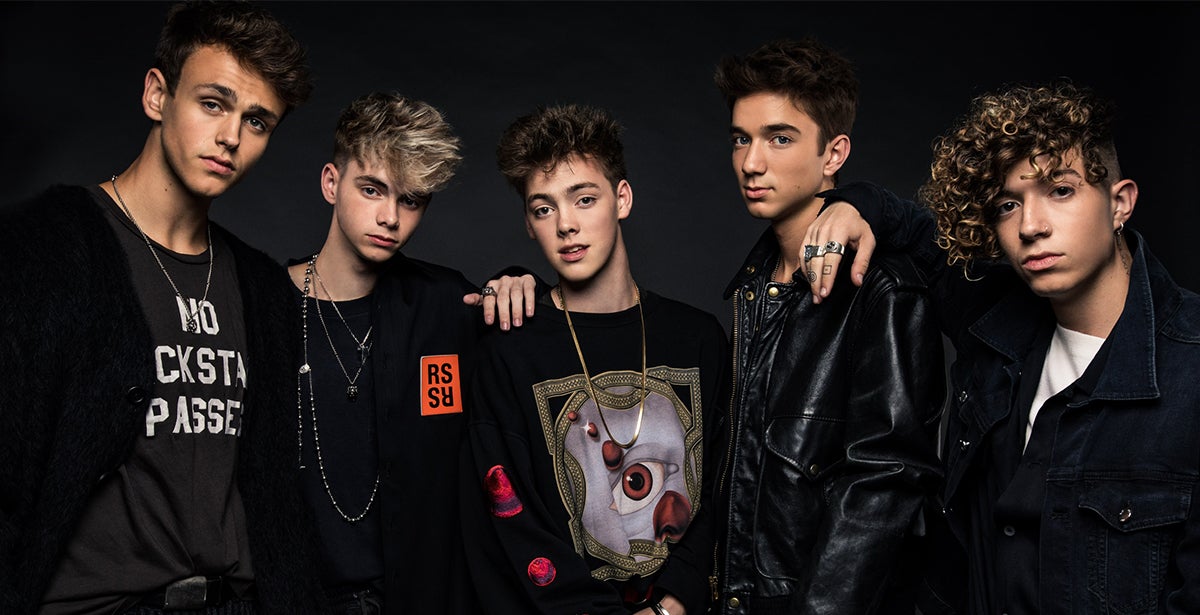 Why Don't We
with Special Guest Eben
Why Don't We
with Special Guest Eben
Event Information
Since forming in September 2016, the members of rising dance-pop group Why Don't We have enjoyed several moments they describe as "surreal," including hearing their current single, "Something Different," on Los Angeles' influential radio station KIIS FM for the first time, watching their latest EP, Why Don't We Just, hit No.1 on the iTunes Pop chart (besting albums by Harry Styles, Ed Sheeran, and Bruno Mars), and learning that their summer headlining tour sold out. Over the past year, the members of Why Don't We have truly bonded as friends, and their genuine camaraderie shines through in everything they do, including in their playful YouTube videos and especially in their feel-good, melody-minded, harmony-laden music. "Our songs are always really positive," says Daniel. "That's something we make sure is always a part of it." "Fans tell us all the time, 'You've gotten me through hard times in my life with what you do,'" Jonah says. "It's an amazing feeling as an artist to know that you're affecting people in a positive way and getting them through hard situations. It means a lot to us."
VIP Hospitality Tent Access

Purchase VIP Hospitality Tent Access

Artist will NOT make an appearance

VIP TENT ACCESS ONLY for WHY DON'T WE on Monday, July 22, 2019

* * Event Ticket NOT included! * *

VIP TENT AMENITIES:

Private No Host Full Bar
Private Executive Restrooms
Private Appetizers and Bar Snacks
Air Conditioned
Limited Availability - only 250 VIP Tent Access Passes Sold
VIP TENT IS LOCATED INSIDE CONCERT VENUE SO A CONCERT TICKET IS REQUIRED TO ENTER VENUE!!
MUST SHOW PHOTO ID WITH VIP TENT TICKET TO ENTER
Note: Evenings entertainment will not have a live feed in the tent
Tickets are only issued as Print at Home!