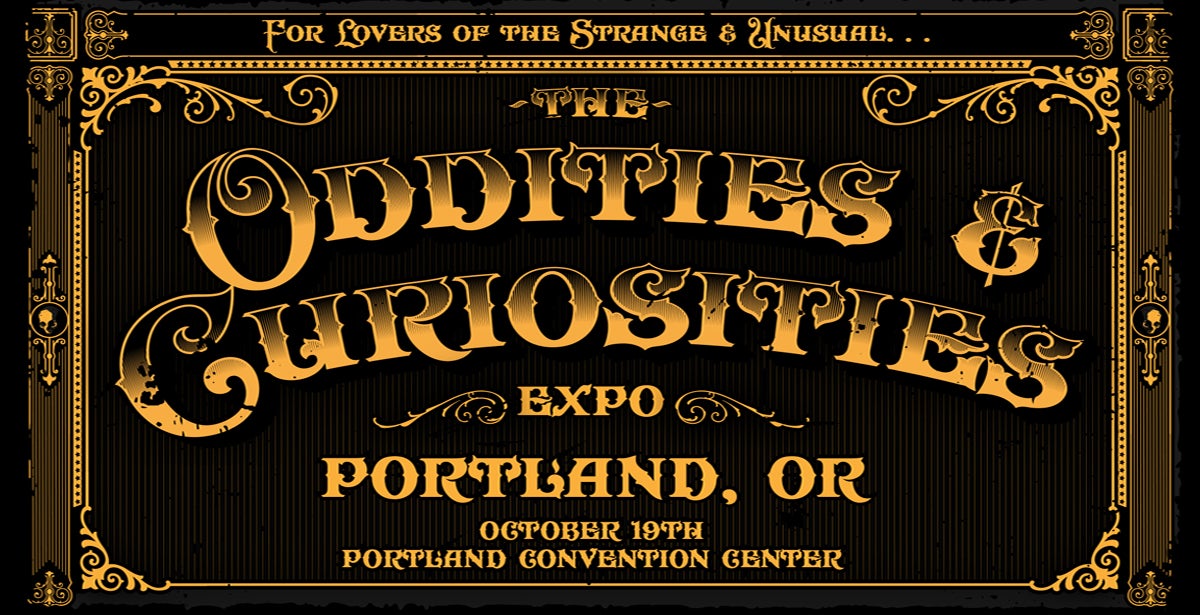 The Oddities & Curiosities Expo
For Lovers of the Strange & Unusual
The Oddities & Curiosities Expo
For Lovers of the Strange & Unusual
Event Information
VIP Ticket Includes:
One hour early access at 10am! Skip the crowds and be the first to see it all.
A free entry pass to any Ripley's Believe It Or Not! in North America
A 30-day trial to Horror movie streaming service, Shudder
Taxidermy Classes at 12PM and 3PM
Must be 18+ to participate.
Includes everything you need to mount a mouse.