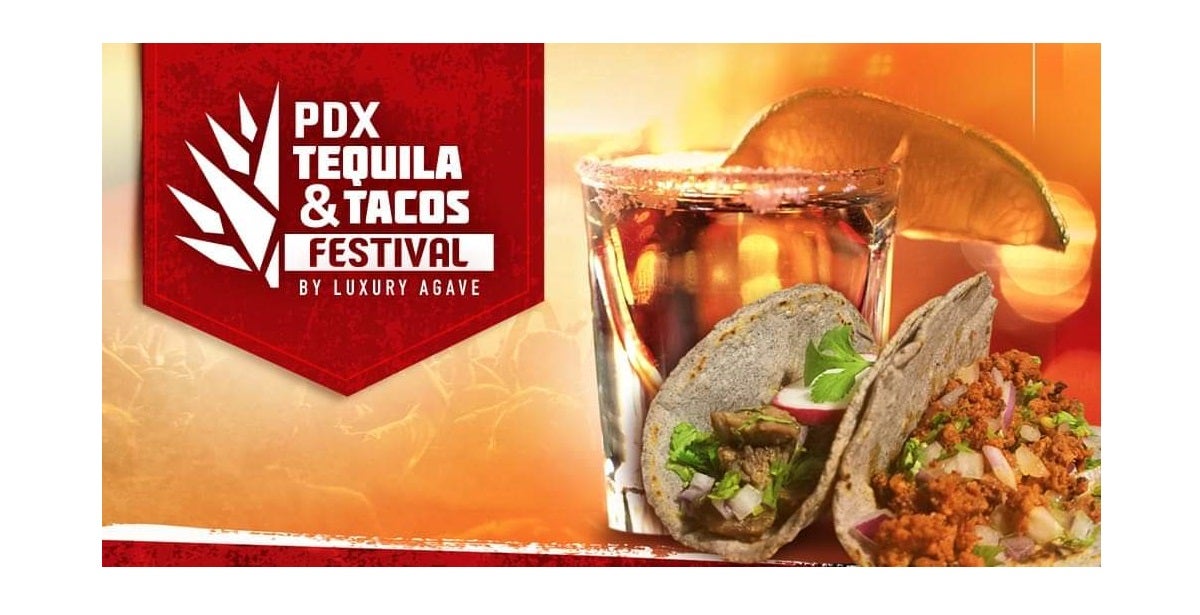 Tequila & Tacos Festival
Tequila & Tacos Festival
Event Information
3rd ANNUAL PDX TEQUILA & TACOS FESTIVAL 2019
Come THROUGH Portland! Join us as we welcome Spring at the 3rd annual PDX TEQUILA & TACOS FESTIVAL! This year we're bringing together our region's legit taco makers to compete for fan favorite for BEST TACO IN PDX. Pair your tacos with a diverse selection of agave spirits and tropical margaritas, provided in partnership with some excellent agave spirit producers.
This year we return to the amazing and spacious Portland Expo Center located in North Portland along the Yellow Max line, making it easy for you to arrive at the Festival safely and in style. Spacious, high ceilings, great lighting, will be joined with ambient live music, Mariachi and awesome DJs. Be sure to consider VIP tickets with exclusive early entry one hour and half prior to GA and additional snacking.
You can feel good about each sip or bite you take as proceeds will benefit our selected non-profit this year: The Oregon Food Bank, all to make sure that no one goes hungry. BRING NON-PERISHABLE FOODS (CANS, BOXES, JARS) OR MAKE A MONETARY DONATION AND RECEIVE A RAFFLE TO WIN A TOP-SHELF BOTTLE OF TEQUILA!
PDX Tequila & Tacos Festival is organized by Luxury Agave, a Portland based social enterprise with roots in Mexico. Our mission is to create events in the PNW that bring people together through the great flavors of our heritage and the cultures of local environment.

We encourage responsible consumption!!!
For any questions or vendor/sponsor opportunities please contact [email protected]
BLANCO Tickets

$15

Entrance to the party to enjoy live music, activities.

Entrance 4:30pm-10pm

This bracelet will be allowed to purchase tacos, beer, Margaritas and non-alcoholic beverages. Good option for designated drivers. You Be the Judge Vote for the Best PDX Taco!

REPOSADO Tickets

$45

Entrance 4:30pm - 10pm

Includes:

3 tacos
6 tequila/mezcal samples.

This bracelet provides you with all of the tools you need to pair your favorite spirits with some delicious tacos. Additional taco, beer or margaritas available for purchase. You Be the Judge Vote for the Best PDX Taco!

AÑEJO - VIP Host Master Tickets

$80
Entrance 3pm-10pm
Includes:

4 Tacos
6 Tequila or Mezcal samples
One-hour open bar (Only Margaritas)
VIP snack Bar
VIP Express line bar
Taco Express line
1 Shot Glass
Mechanical Bull Ride (entire Event)
One hour and a half Early Entry prior to GA.

This bracelet is designed for the curious and seasoned mezcal / tequila fan. With several choices, you will be able to taste your way through regions of Mexico and let the purveyors know how you feel about it. Additional taco/margarita/beer available for purchase. You Be the Judge Vote for the Best PDX Taco!