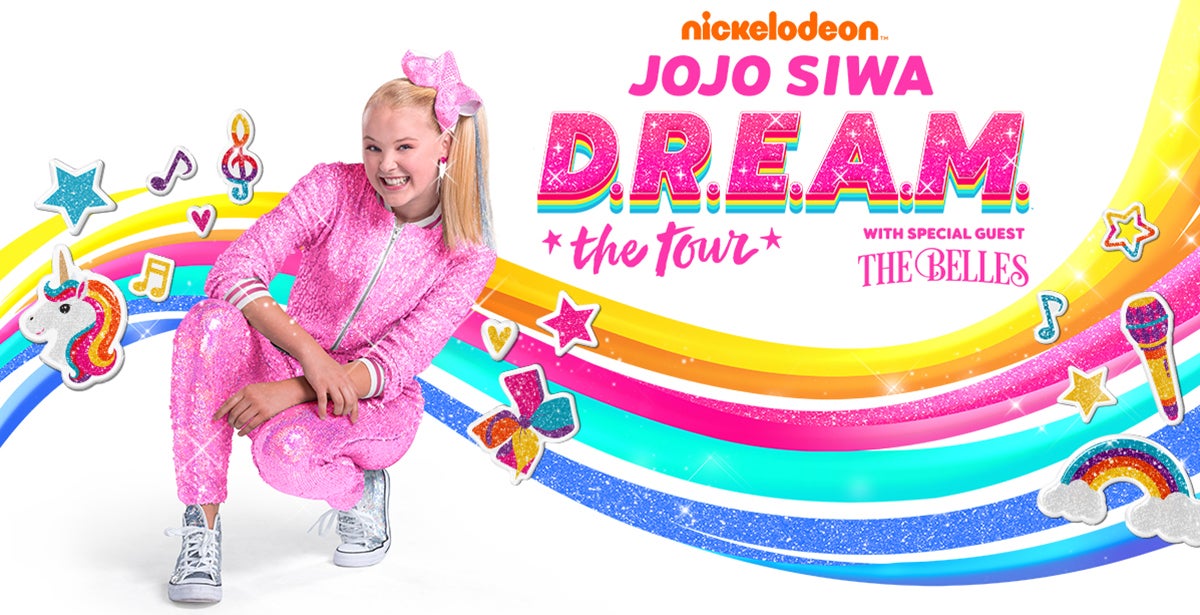 *Rescheduled* Nickelodeon's JoJo Siwa D.R.E.A.M. Tour at Spokane Arena
*Rescheduled* Nickelodeon's JoJo Siwa D.R.E.A.M. Tour at Spokane Arena
January

13

Thursday

@ 7:00PM

7:00 PM

Spokane Arena - Spokane, WA
Event Information
CONCERT UPDATE
JoJo Siwa's show originally scheduled for Monday, June 28, 2021, has been rescheduled to Thursday, January 13, 2022. All tickets purchased for the originally scheduled date are still valid.

We understand you might not be able to make it, so we have worked with the event organizer to offer refunds from May 5, 2021, to June 6, 2021.
If you are unable to attend the new date, you may request a refund by completing a Refund Request Form. The deadline to request a refund is June 6, 2021.

Please click HERE to be redirected to the Refund Request form.
Thank you!