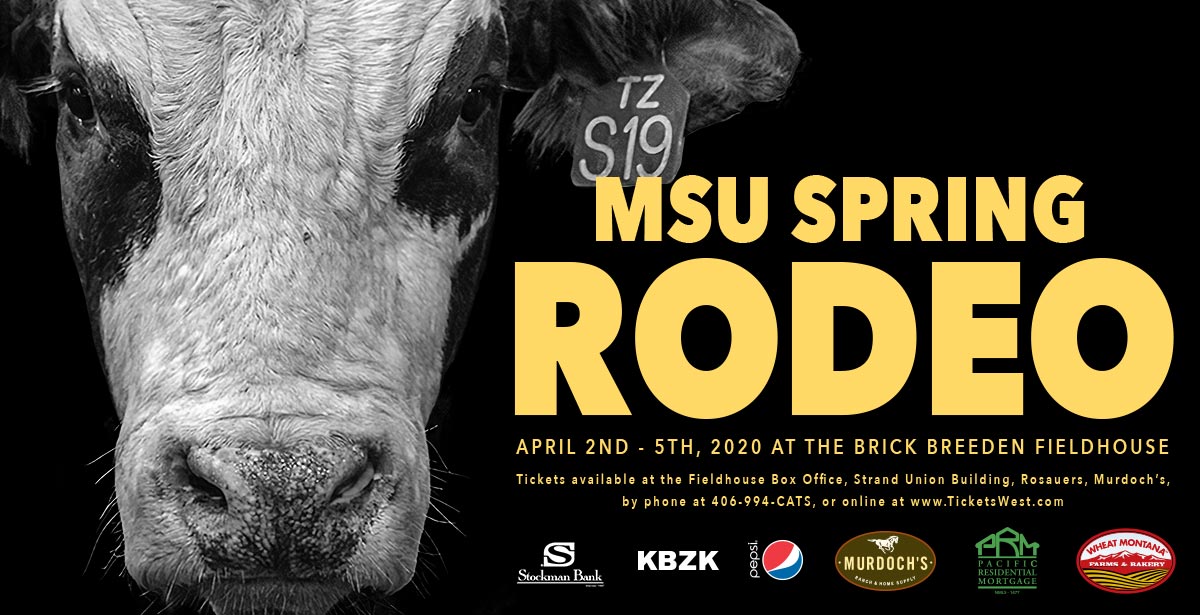 MSU Spring Rodeo *CANCELLED*
MSU Spring Rodeo *CANCELLED*
Event Information
We regret to inform you the 2020 MSU Spring Rodeo has been canceled and will not be re-scheduled.
TICKETS PURCHASED VIA CREDIT CARD: Patrons will be issued a full refund (including convenience fees) to the credit card used to make the purchase. No action is necessary. You can expect to see the refund in 7-10 business days.
TICKETS PURCHASED VIA CASH: Please email [email protected] regarding cash refunds
We hope to see you next year for the 2021 MSU Spring Rodeo!

If you have any questions, please contact the Bobcat Ticket Office at [email protected]!