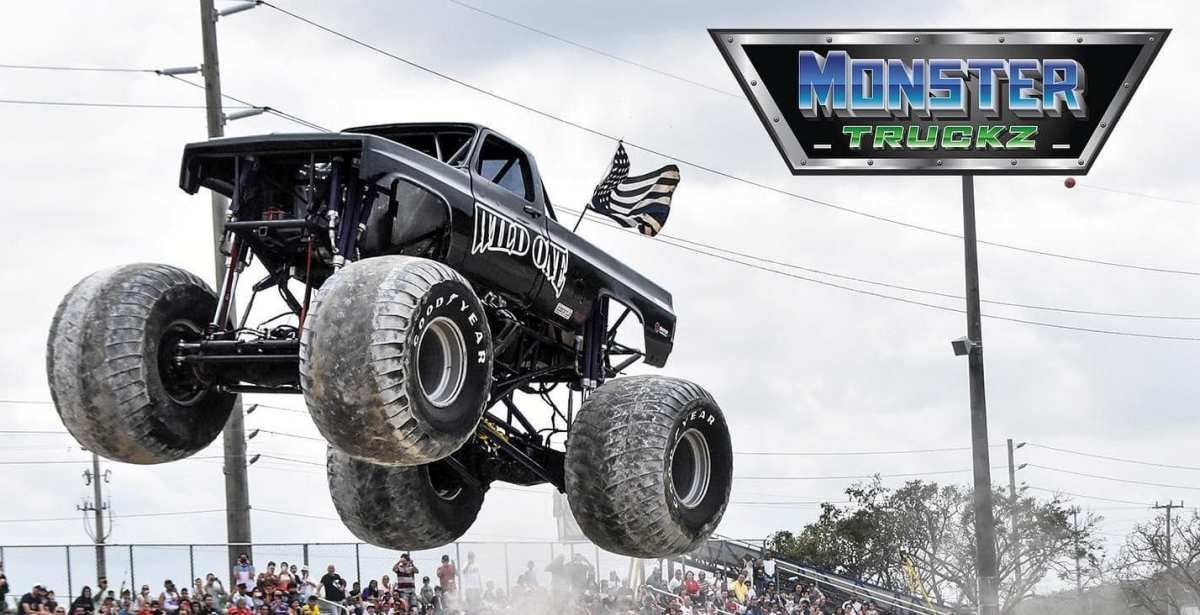 Monster Truckz Mayhem Tour - Yakima
Monster Truckz Mayhem Tour - Yakima
Event Information
The Most Insane Show on Earth!
Prepare to have your mind blown away. We have the biggest, maddest and wildest event you will ever witness. This ALL-NEW Action packed one-and-a-half-hour adrenaline-filled show features the most massive Monster Truckz destroying cars, flying over mind boggling jump pushing drivers and trucks to the brink of destruction. The Nitro Motocross Team will amaze and astonish as the soar 80 feet above your head doing things that shouldn't be possible. For the first time on planet earth see a man fired from a Monster Truck Cannon! Was man meant to fly? Hopefully this guy is. Extreme Rock Crawlers. Right side up, sideways, even upside-down feats you never thought possible the most thrilling and exciting tricks on four wheels.

Visit "The Pit Party" FREE and learn all the inner workings of the giant Monster Truckz. Photos with the drivers who describe the physics of driving these Massive mechanical beasts. The Pit opens 2 hours prior to show and be sure to visit the Kids Fun Zone where everyone can Ride in a Real Monster Truck, play on a big truck slide or in a bounce house. There will be lots of food and kids can even get their faces painted.

ONE Free Child's coupon is valid PER PAID ADULT. This is for General Admission seating. If you have a Free Child's Coupon, no other ticket purchase is necessary for your child.

The Free Child coupon is a physical voucher that must be acquired at a participating location, they do not come with the purchase of an adult ticket, however, they work in conjunction with them.

Free Child coupons are valid for children ages 3-13. Children under 3 are free unless they require a seat.

Free Child coupons have been distributed to locations surrounding the venue. Including all schools, day care centers, and local businesses, and area merchants.

The Free Child's coupon must be presented at the door day of show in order for the child to get in for free.

A purchased Child's coupon is non-refundable if a free kid's ticket is obtained after purchase.
Additional Ticket Information

Tickets are available at the Yakima Valley SunDome box office.