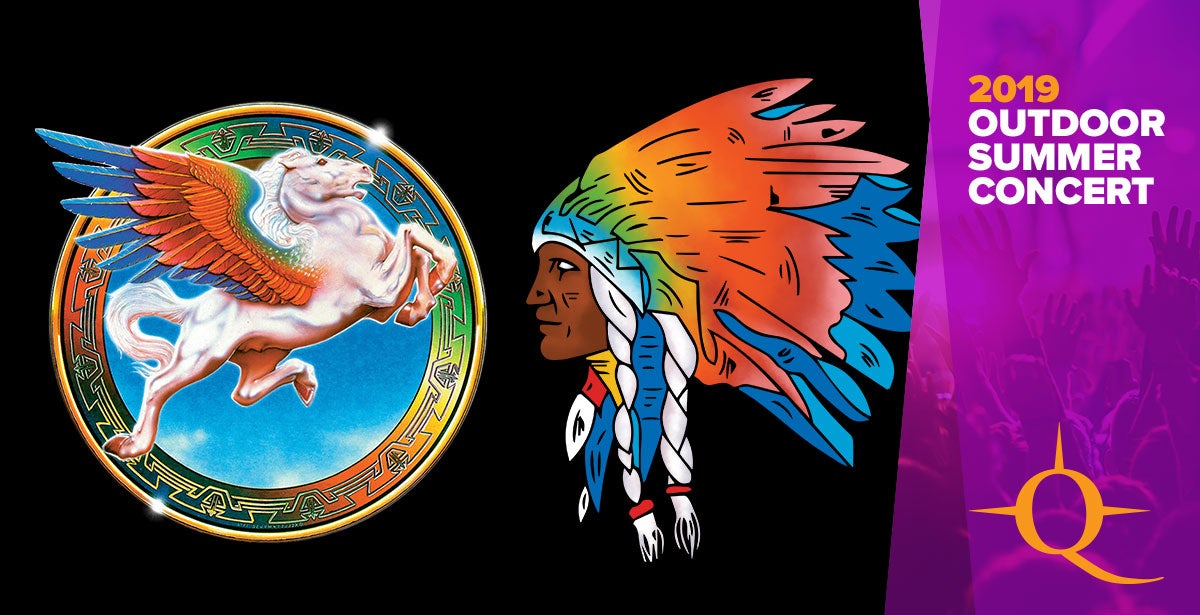 Steve Miller Band and Marty Stuart & His Fabulous Superlatives
Classic Country Meets Classic Rock
Steve Miller Band and Marty Stuart & His Fabulous Superlatives
Classic Country Meets Classic Rock
Event Information
Talk about hot August nights! Legendary artists Steve Miller and Marty Stuart team up for a night of Classic Rock meets Classic Country on the Northern Quest outdoor stage.
About Steve Miller Band
A 2016 inductee into the Rock and Roll Hall of Fame, Steve Miller has been cranking out staples of classic rock radio for generations. All told, the band has sold over 60 million records with 18 studio albums, six live albums, seven compilations, and at least 29 singles. Their greatest hits release spanned just four years (1974-78) and sold 13 million copies, alone.
About Marty Stuart and His Fabulous Superlatives
Marty Stuart began his career in Bluegrass at the age of 12 and appeared on Hee Haw at 14. He moved on to Gospel, Americana, Rockabilly and Country, joining forces with the likes of Johnny Cash, Merle Haggard, Bob Dylan and Chris Stapleton. The Grammy-winning Stuart, together with "His Fabulous Superlatives," has remained a part of the country music scene and found fame on television, too, with The Marty Stuart Show.
Venue Information

GENERAL INFO

All bags subject to search
Children 16 and under must be accompanied by an adult
Smoking/e-cigs only permitted in designated areas
Seating at designated reserved seats only
Food and beverages may not enter or leave the concert area (exceptions for special needs)
All performances are RAIN OR SHINE

PROHIBITED ITEMS

Cameras and recording devices
Lawn Chairs
Outside food and beverages
Coolers or containers of any kind
Umbrellas
Firearms and weapons
Frisbees, beach balls or any objects intended to be thrown
Pets (ADA approved service animals accepted)
Laser pointers

PROHIBITED ACTIVITIES

Public indecency or intoxication
Underage drinking or furnishing alcohol to minors
Scalping, soliciting or bootlegging
Disruptive behavior
Possession or use of illegal drugs including marijuana
Crowd surfing or moshing
Moving forward seats or approaching the stage