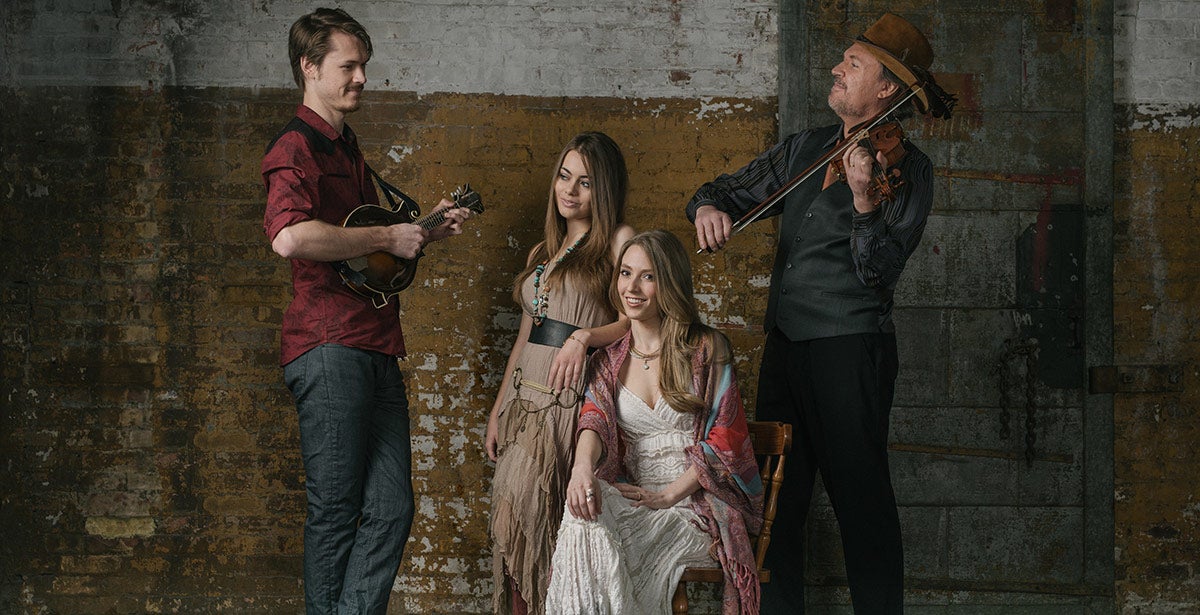 Mark O'Connor Band: An Appalachian Christmas
Mark O'Connor Band: An Appalachian Christmas
Event Information
Mark O'Connor's An Appalachian Christmas album (2011) reached the #1 ranking on Billboard's Bluegrass Album charts and has been in the top five each year since. Hailed by critics from the Wall Street Journal, New York Times and Los Angeles Times as a top 10 album of the holiday season, it has become a perennial classic Christmas recording.
"All Christmas music should be played so elegantly on violin"—Boston Globe
"Heavenly"—Associated Press
"Elegant"—New York Times
O'Connor says, "Appalachia is the original melting pot of our country featuring more diverse styles of American music than just about anywhere. This theme makes for what is a trilogy of my "Appalachia" recordings now; Appalachia Waltz, Appalachian Journey and An Appalachian Christmas. My album features well known carols as well as several Appalachian-themed songs about a beloved hunting dog, passing a fiddle down through the generations, and offering a new version of Appalachia Waltz itself with classical guitarist Sharon Isbin, one of my most well-known pieces. A few of my favorite Christmas centerpieces for the album include Renee Fleming's soprano embraced by a mountain orchestra and fiddle solo on Away In A Manger and Amazing Grace, the jazzy style of Jane Monheit with an all-acoustic string band on Winter Wonderland and The Christmas Song and terrific guest appearances by music legends James Taylor, Yo-Yo Ma and Alison Krauss."
About An Appalachian Christmas Concert Tour: Grammy-winning composer and fiddler Mark O'Connor has created several arrangements of Christmas classics and fashions a wondrous mixture of both instrumental and vocal music in bluegrass and other American music genres. Concertgoers are treated to fresh takes on traditional songs with a few original compositions included. His renditions are playful and joyous, but can be strikingly earnest too.
The touring musicians with Mark O'Connor include his wife Maggie O'Connor, son Forrest O'Connor, and daughter-in-law Kate Lee O'Connor of the newly Grammy-winning Mark O'Connor Band.
This is the 8th consecutive year for An Appalachian Christmas on tour. The ensemble has a dynamic energy on stage that brings their individual expertise to holiday themes and classics in the most delightful and musically satisfying way!
MARK O'CONNOR BAND

Represented by MOC Enterprises
The Grammy-winning Mark O'Connor Band can be found at www.markoconnorband.com
Information on the Mark O'Connor Method for violin and strings is available at www.oconnormethod.com
For Mr. O'Connor's downloadable sheet music and recordings on his own OMAC Record label, please visit www.markoconnor.com and www.omacredords.com
The Mark O'Connor Band uses D'Addario Strings.