Marie & Rosetta
Written by George Brant
Marie & Rosetta
Written by George Brant
June

16

Tuesday

@ 7:30PM

7:30 PM

Southwest Arts Center - Atlanta, GA

June

17

Wednesday

@ 7:30PM

7:30 PM

Southwest Arts Center - Atlanta, GA

June

18

Thursday

@ 7:30PM

7:30 PM

Southwest Arts Center - Atlanta, GA

June

19

Friday

@ 7:30PM

7:30 PM

Southwest Arts Center - Atlanta, GA

June

20

Saturday

@ 2:30PM

2:30 PM

Southwest Arts Center - Atlanta, GA

June

20

Saturday

@ 7:30PM

7:30 PM

Southwest Arts Center - Atlanta, GA

June

21

Sunday

@ 2:30PM

2:30 PM

Southwest Arts Center - Atlanta, GA

June

24

Wednesday

@11:00AM

11:00 AM

Southwest Arts Center - Atlanta, GA

June

24

Wednesday

@ 7:30PM

7:30 PM

Southwest Arts Center - Atlanta, GA

June

25

Thursday

@ 7:30PM

7:30 PM

Southwest Arts Center - Atlanta, GA

June

26

Friday

@ 7:30PM

7:30 PM

Southwest Arts Center - Atlanta, GA

June

27

Saturday

@ 2:30PM

2:30 PM

Southwest Arts Center - Atlanta, GA

June

27

Saturday

@ 7:30PM

7:30 PM

Southwest Arts Center - Atlanta, GA

June

28

Sunday

@ 2:30PM

2:30 PM

Southwest Arts Center - Atlanta, GA

June

30

Tuesday

@11:00AM

11:00 AM

Southwest Arts Center - Atlanta, GA

July

1

Wednesday

@11:00AM

11:00 AM

Southwest Arts Center - Atlanta, GA

July

1

Wednesday

@ 7:30PM

7:30 PM

Southwest Arts Center - Atlanta, GA

July

2

Thursday

@ 7:30PM

7:30 PM

Southwest Arts Center - Atlanta, GA

July

3

Friday

@ 7:30PM

7:30 PM

Southwest Arts Center - Atlanta, GA

July

5

Sunday

@ 2:30PM

2:30 PM

Southwest Arts Center - Atlanta, GA

July

8

Wednesday

@11:00AM

11:00 AM

Southwest Arts Center - Atlanta, GA

July

8

Wednesday

@ 7:30PM

7:30 PM

Southwest Arts Center - Atlanta, GA

July

9

Thursday

@ 7:30PM

7:30 PM

Southwest Arts Center - Atlanta, GA

July

10

Friday

@ 7:30PM

7:30 PM

Southwest Arts Center - Atlanta, GA

July

11

Saturday

@ 2:30PM

2:30 PM

Southwest Arts Center - Atlanta, GA

July

11

Saturday

@ 7:30PM

7:30 PM

Southwest Arts Center - Atlanta, GA

July

12

Sunday

@ 2:30PM

2:30 PM

Southwest Arts Center - Atlanta, GA
Show More
Event Information
The Godmother of Rock 'n Roll, Sister Rosetta Tharpe, shattered every barrier as she made her mark on the music world in the 40s. Marie & Rosetta chronicles her journey with young gospel singer Marie Knight. Despite being forced by Jim Crow laws to lodge and rehearse in funeral homes, Marie and Rosetta stunned the world with their music and formed an everlasting relationship that continues to inspire the world.
Ticket Exchanges & Refunds

All ticket sales are final; we do not offer refunds. Free exchanges are reserved as a subscriber benefit only.

Accessibility

All of our partner venues are ADA Accessible. Please notify the box office in advance when purchasing your tickets so seating arrangements can be made. For patrons with impaired hearing, listening devices are available free of charge. Please see the House Manager upon arrival at your performance for details and further instructions.

No Late Seating

No late seating is permitted for performances. Patrons arriving after the start of the show they will not be permitted to take their seats until intermission. No refunds or exchanges will be granted to for patrons arriving after the start of the show.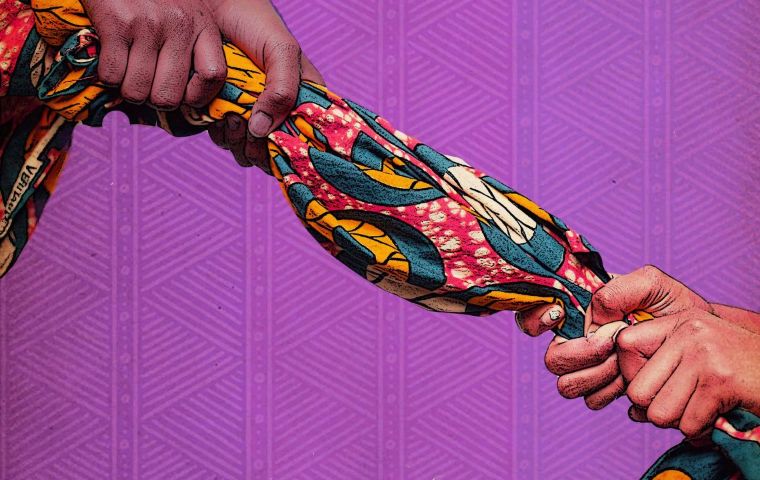 February
11
-
March
8
, 2020
Written by Jocelyn Bioh
Southwest Arts Center