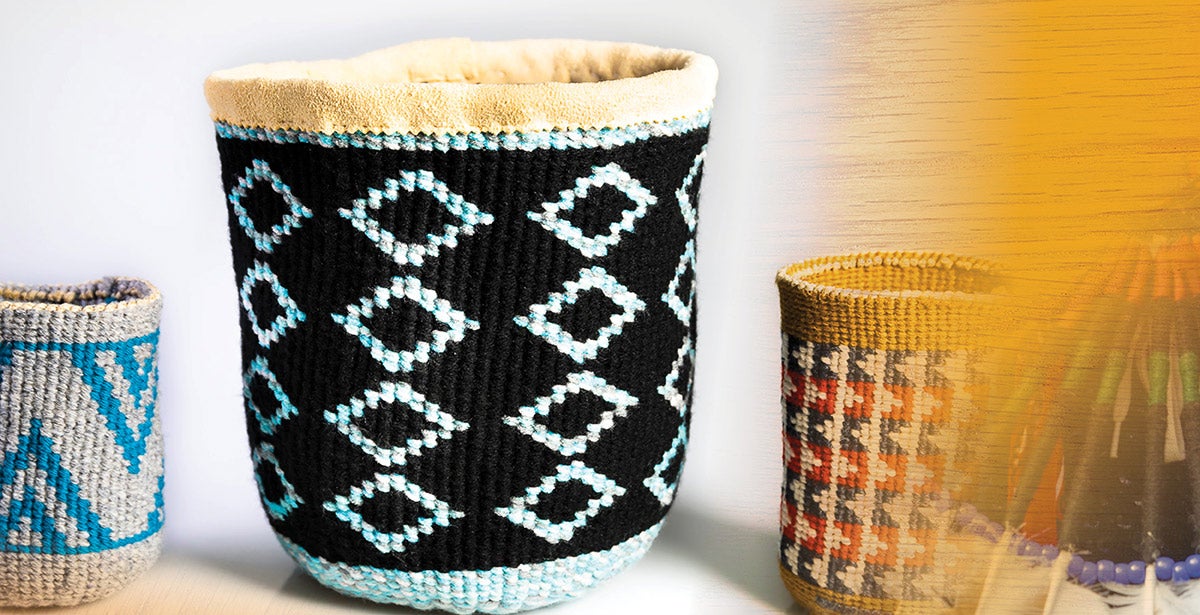 "Make Your Own" Plateau Basketry
"Make Your Own" Plateau Basketry
Event Information
Basketry is often used in cultural ceremonies, giveaways, births, name-givings, first-food gatherings, weddings, funerals, memorials, and other events. Long ago basket making was only done in the wintertime. Elders are usually the ones who teach the younger generations. Although basketry is primarily made by women, many men also learn the skills of basketry.
Basketry is said to be a dying art, however, basketry is still continued today. Columbia Plateau basketry has beautiful and unique characteristics that define it and separate it from other native cultures that produce basketry. Plateau basketry is made in many shapes and sizes and was made for many purposes, mainly domestic in nature. The use of basketry was mostly related to carrying, storing, gathering, or preparing foods. A majority of the basketry produced tends to be intricately decorated with geometric, floral, human, and animal patterns.
This is a 6-hour hands-on workshop suitable for ages 15 and over. This is an authentic Coeur d'Alene Tribal member guided workshop. You will create a small round root bag (also known as a "sally bag").
Open to 20 participants