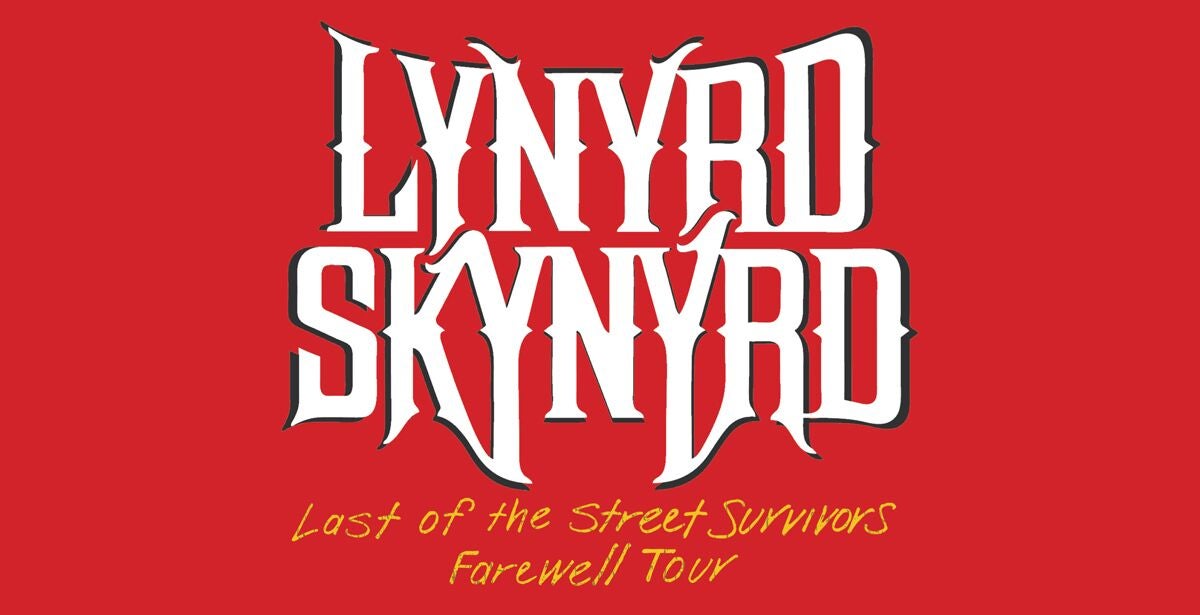 Lynyrd Skynyrd
Special Guest Chris Janson
Lynyrd Skynyrd
Special Guest Chris Janson
Event Information
Lynyrd Skynyrd is best known for the RIAA Platinum-certified "Sweet Home Alabama" and self-proclaimed signature song, "Free Bird," that Rolling Stone said was "easily the most requested live song in existence." With everlasting hits such as "Simple Man," "Gimme Three Steps," "What's Your Name," "Call Me The Breeze," "You Got that Right," and more, it is easy to see why Rolling Stone named Lynyrd Skynyrd one of its 100 Greatest Bands of All Time.
Original members Ronnie Van Zant, Bob Burns, Allen Collins, Gary Rossington, and Larry Junstrom formed the band in 1964 (originally known as My Backyard) with the band changing to its famous name in the early 1970s. They signed with Sounds of the South Records in 1972, and released their self-titled disc the following year. The band's story took a tragic turn in October 1977 when a plane crash took the lives of Van Zant, Steve Gaines, backup singer Cassie Gaines, and several of their road crew. The band took a decade-long hiatus before reuniting for a tour and live album, Southern by the Grace of God. The band's current line-up includes original member Rossington, Johnny Van Zant, Rickey Medlocke, Mark "Sparky" Matejka, Michael Cartellone, Keith Christopher, Peter Keys, Dale Krantz Rossington and Carol Chase. The band was inducted into the Rock and Roll Hall of Fame in 2006.
Ticket prices for the show are $41, $56, $81, and $101 and will go on sale Friday, May 10, 2019. Tickets will be available starting at 10:00 am online at www.MidStateFair.com or by calling 1-800-909-FAIR (3247), and at 1:00 pm at the California Mid-State Fair box office located at 2198 Riverside Avenue in Paso Robles.
VIP Hospitality Tent Access

Purchase VIP Hospitality Tent Access

Artist will NOT make an appearance

VIP TENT ACCESS ONLY for LYNYRD SKYNYRD on Tuesday, July 23, 2019

* * Event Ticket NOT included! * *

VIP TENT AMENITIES:

Private No Host Full Bar
Private Executive Restrooms
Private Appetizers and Bar Snacks
Air Conditioned
Limited Availability - only 250 VIP Tent Access Passes Sold
VIP TENT IS LOCATED INSIDE CONCERT VENUE SO A CONCERT TICKET IS REQUIRED TO ENTER VENUE!!
MUST SHOW PHOTO ID WITH VIP TENT TICKET TO ENTER
Note: Evenings entertainment will not have a live feed in the tent
Tickets are only issued as Print at Home!