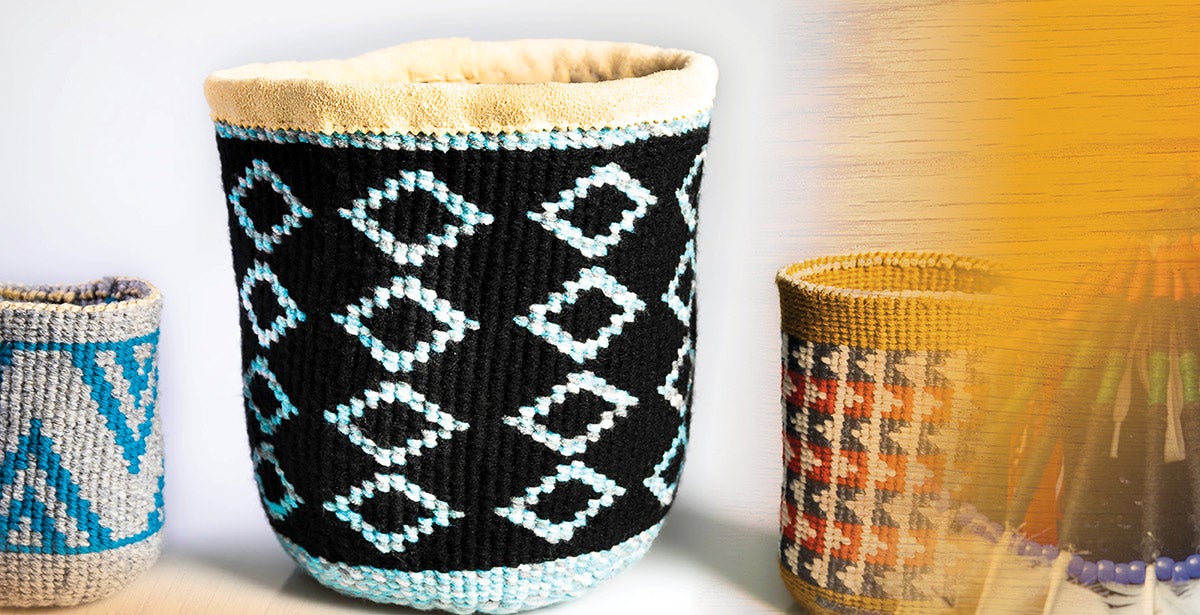 Make Your Own Full Size Plateau Basket
Lifeways Workshop
Make Your Own Full Size Plateau Basket
Lifeways Workshop
Event Information
Columbia Plateau basketry has beautiful and unique characteristics that define it and separate it from other native cultures that produce basketry. Use of basketry is mostly related to carrying, storing, gathering, or preparing foods. Long ago basket making was only done in the wintertime. Elders are usually the ones who teach the younger generations. Although basketry is primarily made by women, many men also learned the skills of basketry. Basketry is said to be a dying art. However, it is still continued today.
The Coeur d'Alene Casino Resort/Hotel Cultural Tourism lifeways workshop is taught by Tribal member Leanne Campbell. In this unique authentic experience, you will move beyond Columbia Plateau Basketry Basics to create your own full-sized root bag (also referred to as a "Sally Bag"). The Sally Bag typically takes a few weeks to months to produce. The workshop will consist of two days of weaving instruction in 6-hour work sessions each day. Weaving experience is preferred but not required. Each participant will work at their own pace, finishing at least half of their project on-site with the instructor. Participants will receive instruction to finish the Sally Bag on their own.
All necessary supplies will be provided. The first day will include refreshments and complimentary dinner service. The second day will include refreshments and complimentary lunch service.
This workshop is open to participants 18 and older.