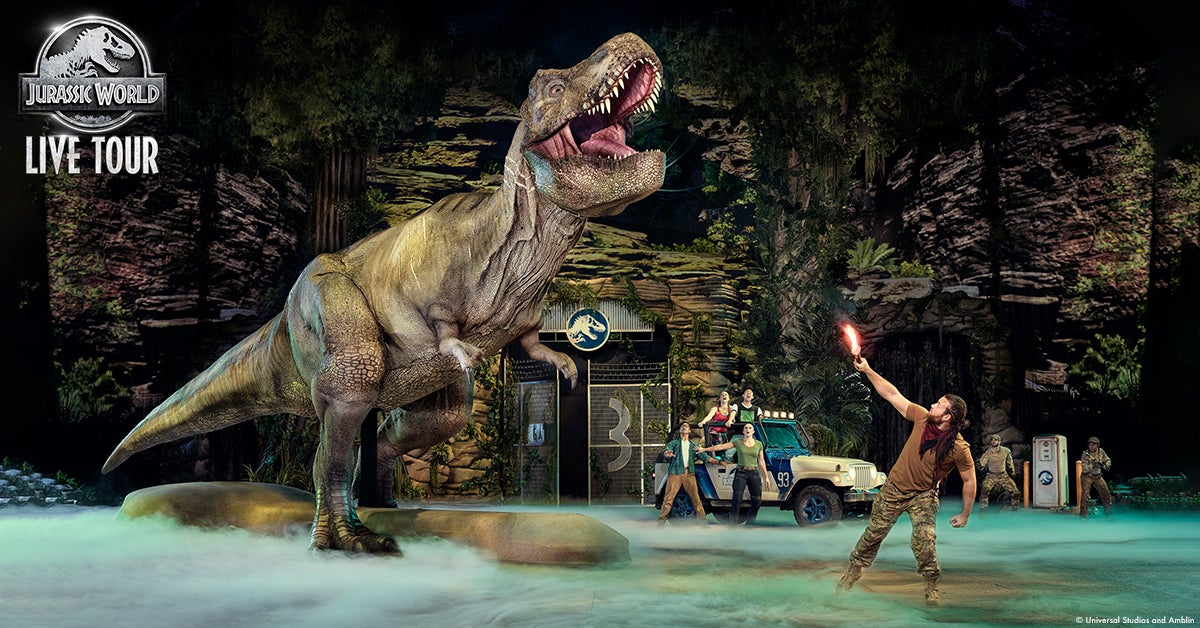 Jurassic World Live Tour
Jurassic World Live Tour
Event Information
All guests age 2 & older are required to have a ticket.
No costumes for guests 14 & older.
Please monitor the venue website for venue policies, including health and safety protocols, which are subject to change.
All tickets are subject to availability.
Prices are subject to change.
Visit JurassicWorldLiveTour.com for more info.
Jurassic World Live Tour Preshow Experience
Get your Jurassic World Live Tour adventure started with a special preshow experience. Get up close and personal with some of your favorite Jurassic World dinosaurs and vehicles, and it's included with your ticket! This special preshow experience includes photo opportunities with:
Triceratops
Stegosaurus
Baby Bumpy
Jurassic World Jeep
Gyrosphere
The preshow experience starts one (1) hour before showtime. Don't forget to tag us in all your photos #JurassicWorldLiveTour.