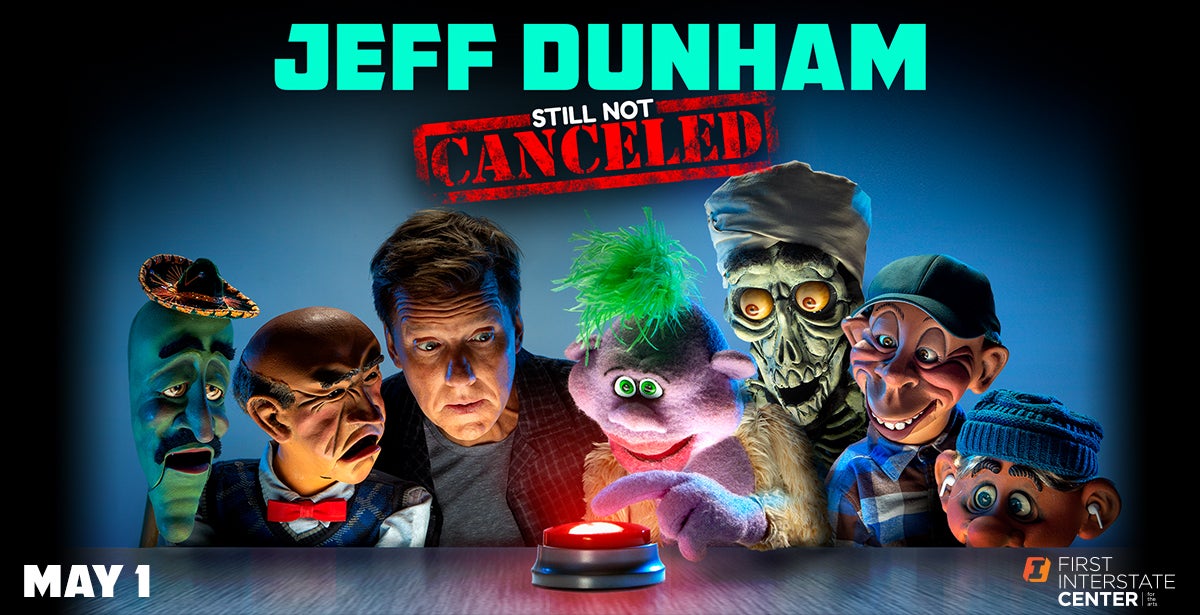 Jeff Dunham Still Not Canceled
Jeff Dunham Still Not Canceled
Event Information
About Jeff Dunham

With standing ovations across cultures (winning audiences in Israel and Saudi Arabia on consecutive concert nights), Dunham has become arguably the most successful comedian over the past three decades. With 3.6 million YouTube subscribers and 11 million Facebook followers, he has amassed over a billion views and sold over seven million DVDs.

Dunham has been named Billboard's Top Comedy Tour three years in a row, cited by Forbes as the third highest paid comedian behind Jerry Seinfeld and Chris Rock, and has been profiled in virtually every publication, platform and late night variety show, including The Los Angeles Times, ABC's Nightline, Variety, The New York Times, People, The Today Show, The Tonight Show and Late Night with David Letterman.

After a long pandemic pause, Dunham and his characters are finally back on the road, ready to provide a much-needed dose of absurdity given the times we live in. That is, assuming he can convince his characters that they can no longer simply work from home.