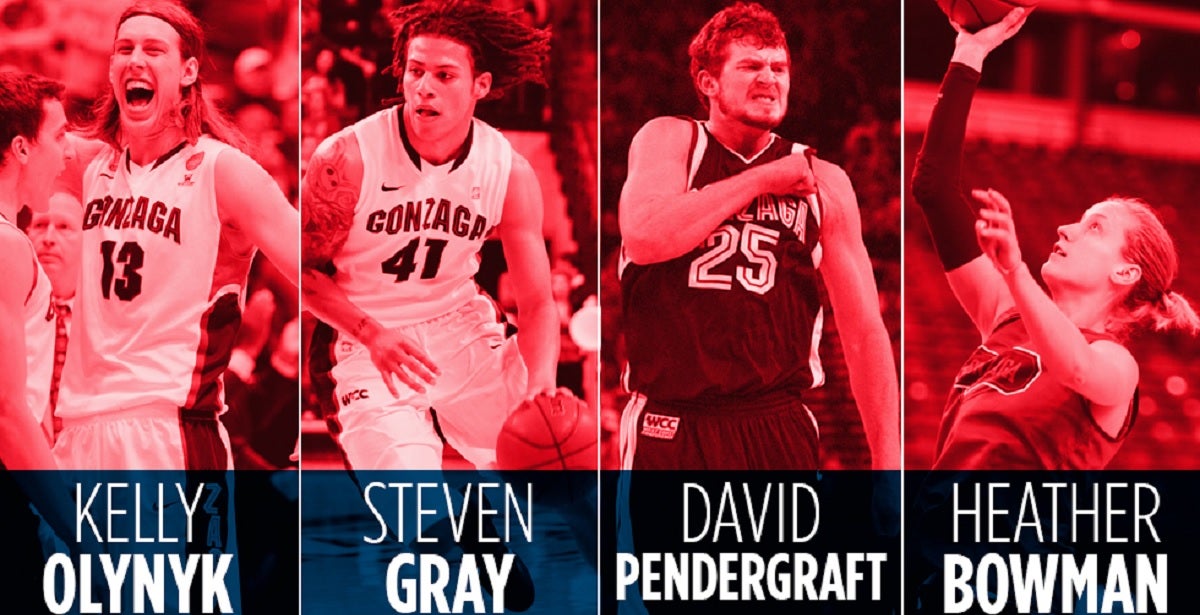 GU Legends Event
GU Legends Event
Event Information
Gonzaga's legends are returning. And just in time for Hoopfest.

On Thursday, June 27, former Zag basketball stars Kelly Olynyk, Steven Gray, David Pendergraft and Heather Bowman will headline the second "Gonzaga Legends" event at the Martin Woldson Theater at The Fox. Doors open at 6 p.m., with the show starting at 7.

It's a chance to hear behind-the-scenes tales from the stars who helped put Gonzaga men's and women's basketball on the national map. The event is part of the Spokesman-Review's Northwest Passages Series, and coincides with the 30th edition of Hoopfest, which tips off on June 29.

A VIP ticket package is available for $60 and includes a private reception with players before the event, Gonzaga and Hoopfest swag, prime seating and posters ready for autograph.