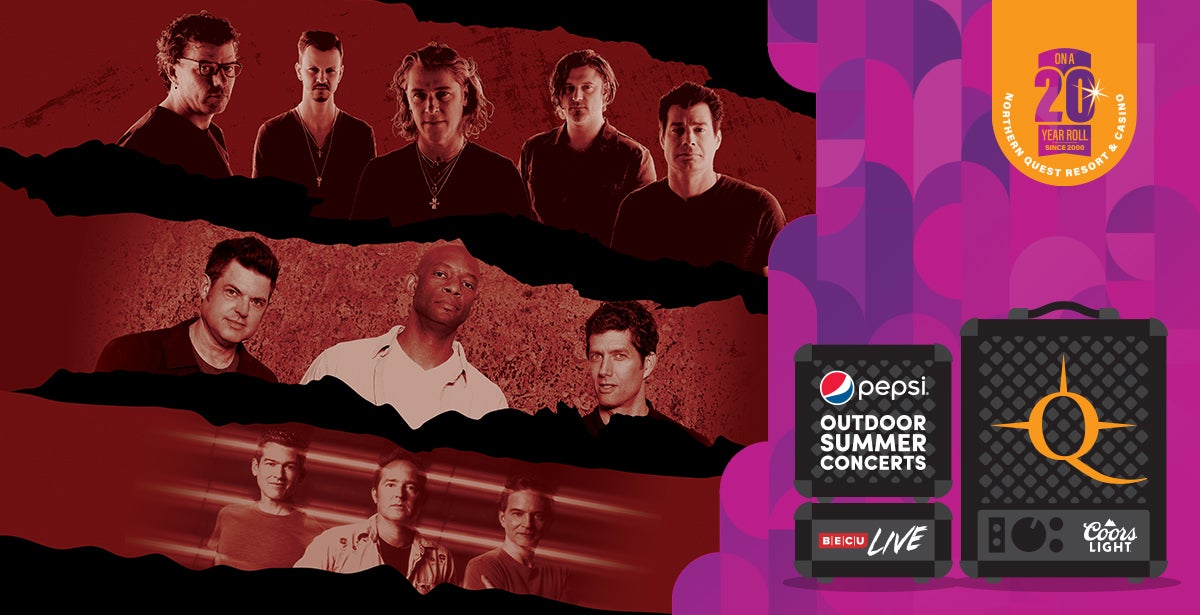 Collective Soul and Better than Ezra
with Special Guest Tonic
Collective Soul and Better than Ezra
with Special Guest Tonic
August

20

Friday

@ 7:30PM

7:30 PM

BECU Live @ Northern Quest Resort & Casino - Airway Heights, WA
Event Information
The '90s alt-rock, post-grunge revival is alive and well this summer at Northern Quest. Don't miss this blast from the past when the Just Looking Around 2021 tour hits our outdoor stage.
About Collective Soul
With their 1993 release of Hints, Allegations and Things Left Unsaid, these Georgia-bred alternative rockers found fame with their hit Shine. They followed it up two years later with their self-titled album featuring four Top 10 singles: December, The World I Know, Gel and Smashing Young Man. Now into their 28th year, Collective Soul is still putting out new music with 2020's exclusive Half & Half vinyl. And with three of the original band members still touring, their live shows are a dynamic integration of fan favorites and fresh new material.
About Better Than Ezra
While the origin of the band's name may remain a mystery forever, this Louisiana-based band has given us plenty of alt-rock music to enjoy while we contemplate it. From their platinum 1993 debut track of Good to 2018's release of Grateful, we're just glad they're still making music.
About Tonic
This L.A. alt-rock post-grunge group shook the '90s charts with Lemon Parade and If You Could Only See. The momentum continued into the 2000s with Head on Straight, which garnered Grammy nods for Best Rock Album and Best Rock Performance by a Duo or Group with Take Me As I Am. After a hiatus in 2004 to pursue other interests, the band reunited in 2008 and celebrated Lemon Parade's 20th anniversary with an all-acoustic version in 2016.