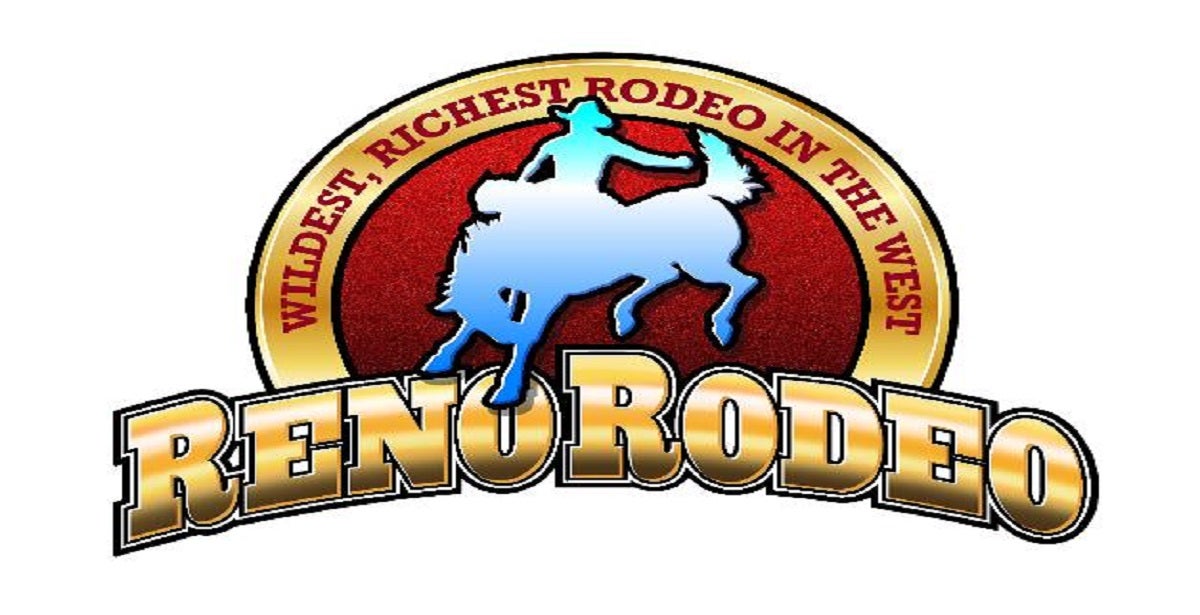 2020 Reno Rodeo
Wildest, Richest Rodeo in the West
2020 Reno Rodeo
Wildest, Richest Rodeo in the West
June

18

Thursday

@ 7:00PM

7:00 PM

Reno-Sparks Livestock Events Center - Outdoor Arena - ,

Xtreme Bulls

June

19

Friday

@ 7:00PM

7:00 PM

Reno-Sparks Livestock Events Center - Outdoor Arena - ,

Reno Rodeo 1st Friday

June

20

Saturday

@ 7:00PM

7:00 PM

Reno-Sparks Livestock Events Center - Outdoor Arena - ,

Reno Rodeo 1st Saturday

June

21

Sunday

@ 7:00PM

7:00 PM

Reno-Sparks Livestock Events Center - Outdoor Arena - ,

Reno Rodeo Sunday

June

22

Monday

@ 7:00PM

7:00 PM

Reno-Sparks Livestock Events Center - Outdoor Arena - ,

Reno Rodeo Monday

June

23

Tuesday

@ 7:00PM

7:00 PM

Reno-Sparks Livestock Events Center - Outdoor Arena - ,

Reno Rodeo Tuesday

June

24

Wednesday

@ 7:00PM

7:00 PM

Reno-Sparks Livestock Events Center - Outdoor Arena - ,

Reno Rodeo Wednesday

June

25

Thursday

@ 7:00PM

7:00 PM

Reno-Sparks Livestock Events Center - Outdoor Arena - ,

Reno Rodeo Thursday

June

26

Friday

@ 7:00PM

7:00 PM

Reno-Sparks Livestock Events Center - Outdoor Arena - ,

Reno Rodeo 2nd Friday

June

27

Saturday

@ 7:00PM

7:00 PM

Reno-Sparks Livestock Events Center - Outdoor Arena - ,

Reno Rodeo Finals
Show More
Event Information
The "Wildest, Richest Rodeo in the West," the Reno Rodeo is a 10-day event. The Reno Rodeo is a PRCA (Professional Rodeo Cowboys Association) sanctioned sporting event. Reno Rodeo is a non-profit organization made up of almost 1000 volunteers. Over 140,000 fans will be in attendance for the 4th richest PRCA tour rodeo. The event impacts the Reno/Sparks area economy with $42 million going to hotels, casinos, restaurants, and retail. The Reno Rodeo has been nationally televised on CBS Sports, Fox Sports Net, Versus, ESPN, ESPN2 and ESPN Classic.
All evening Performances offer the following ProRodeo (PRCA) events: Bull Riding, Team Roping, Tie-Down Roping, Steer Wrestling, Saddle Bronc Riding, Bareback Riding, and Women's Barrel Racing.
Also included in evening performances are Special presentations in the arena: Businessman's Steer Decorating, specialty acts, and Mutton Bustin'.
Reno Rodeo is a not-for-profit organization. A portion of proceeds from the Reno Rodeo are given to the Reno Rodeo Foundation. Thank you for your support.