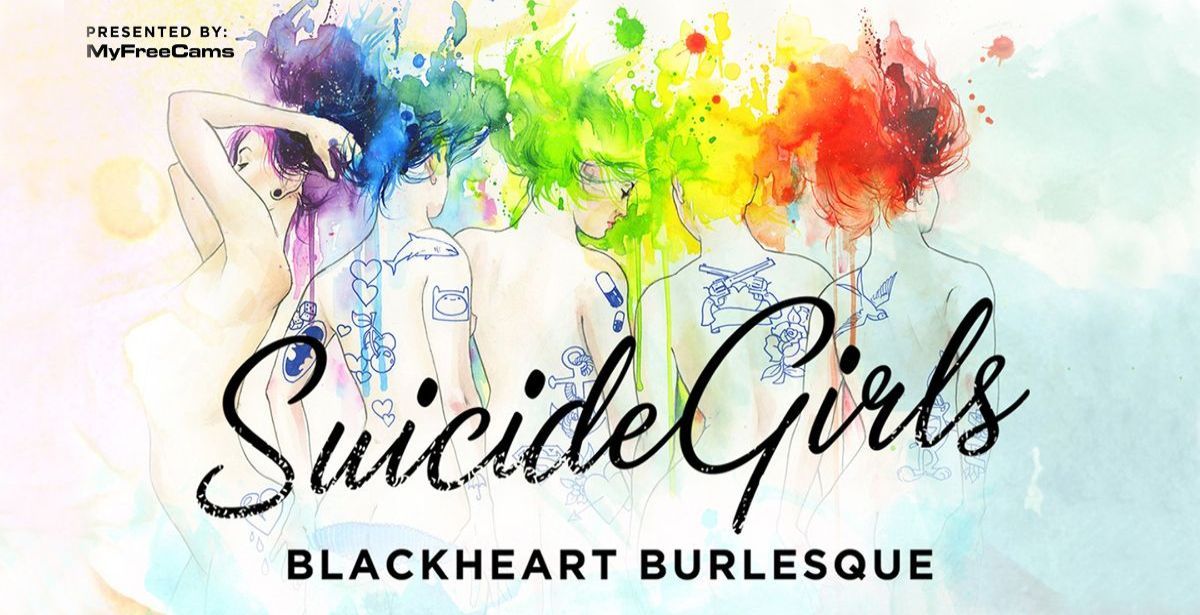 SuicideGirls: Blackheart Burlesque
SuicideGirls: Blackheart Burlesque
Event Information
SuicideGirls: Blackheart Burlesque is the sexiest, smartest, geekiest, and most fun definitive pop-culture burlesque show!
Featuring none other than SuicideGirls themselves, the show has been performed hundreds of times, delighted millions of fans in over six countries, and has been touring since 2003! Don't miss your chance to see it live during the 2018 US Tour!
SuicideGirls has been redefining beauty since 2001 with its network of over 3,000 SuicideGirls and almost 9 million pinup-style photographs on the premier, members-only social network SuicideGirls.com. Check out blackheartburlesque.com for more information about the tour!
VIP Info

Hello!

Thank you for purchasing a VIP Meet and Greet upgrade to the SuicideGirls: Blackheart Burlesque show!

To ensure you get your picture with the girls, your one item signed, and your VIP lanyard, we ask you to please be prompt and show up right at 6:30 PM. VIP Meet and Greet begins at 6:30 PM and ends at 7:00 PM.

The SuicideGirls are looking forward to meeting you!