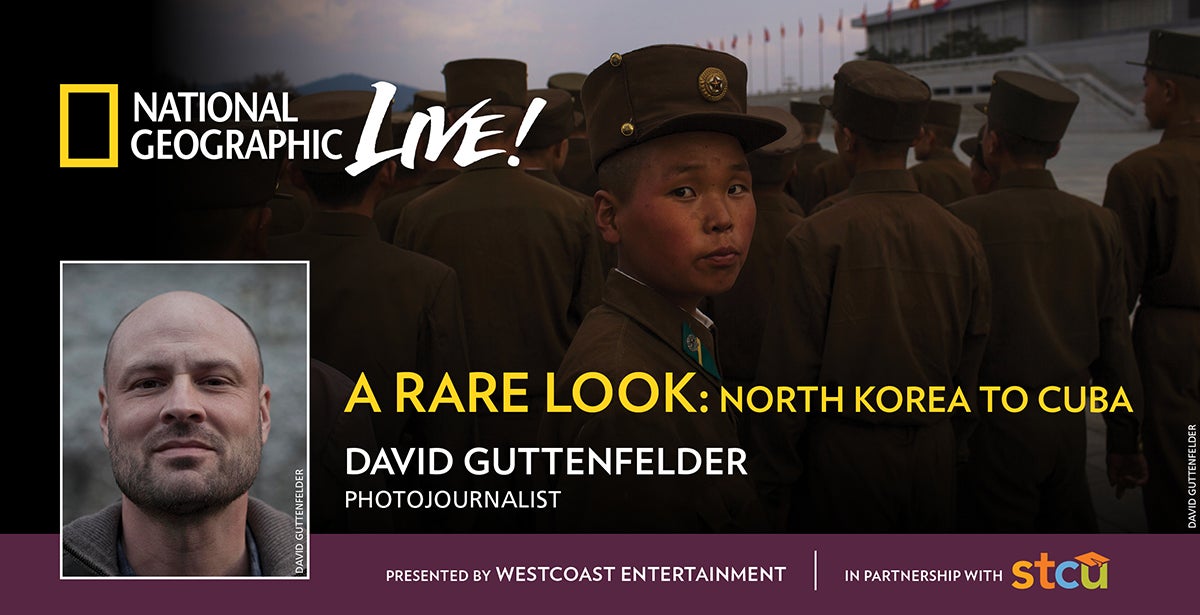 National Geographic Live: A Rare Look: North Korea to Cuba
National Geographic Live: A Rare Look: North Korea to Cuba
Event Information
In 2011, David Guttenfelder made history when he helped the Associated Press open a bureau in North Korea - the first-ever Western news agency in the politically isolated country. For the first time in North Korean history, images of daily life were shared with the world, while Guttenfelder himself acted as an unofficial ambassador. In 2016, he boarded the first cruise ship in decades to travel from the United States to Cuba, where he extensively covered Fidel Castro's four-day funeral procession. Guttenfelder's talent and willingness to cross long-closed borders from the United States has led to some of National Geographic's most revealing geopolitical photo essays. Join Guttenfelder for a rare and revealing look at North Korea and Cuba.
Age Recommendation

The event is family friendly.

Performance Length

The event is approximately 1 hour and 30 minutes.