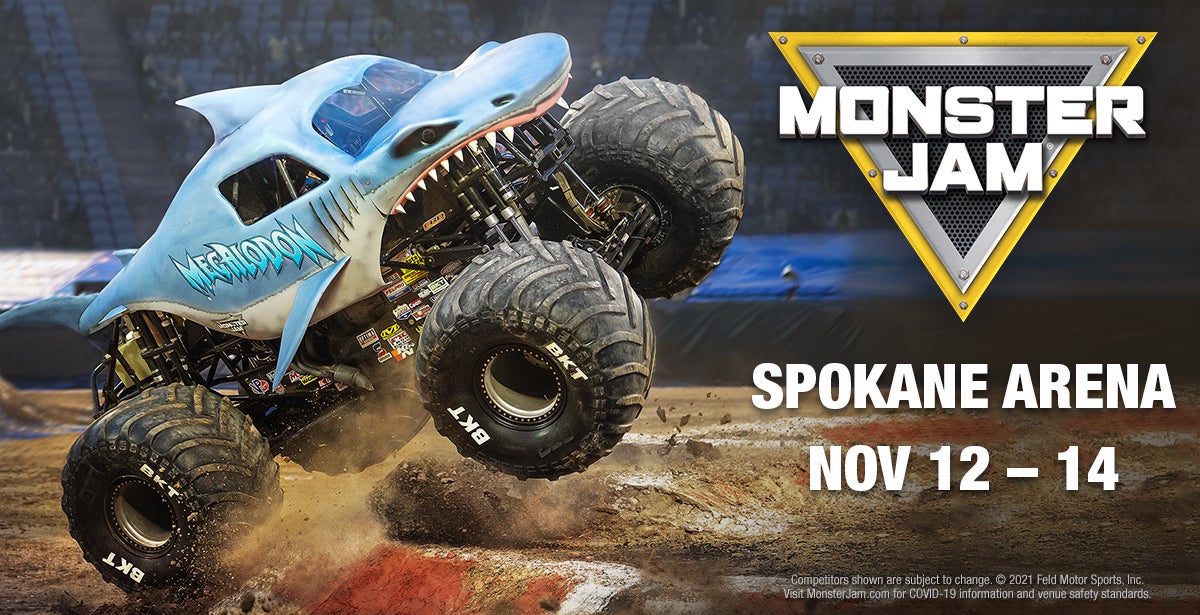 Monster Jam
Monster Jam
Event Information
Monster Jam® is an action-packed motorsport with world-class athletes locked in intense competitions of speed and skill. Witness heated rivalries, high-flying stunts and fierce head-to-head battles for the Event Championship. Engineered to perfection, these 12,000-pound monster trucks, including the legendary Grave Digger® and Monster Energy®, push all limits in Freestyle, Skills Challenge and Racing competitions. This is full-throttle family fun. This. Is. Monster Jam™.
All guests age 2 & older are required to have a ticket.
No costumes for guests 14 & older.
Face coverings are strongly encouraged, regardless of vaccination status, and may be required per state, city and venue policies. Please monitor www.rockthereopening.com for venue health and safety policies, including face covering and entry requirements, which are subject to change.
All tickets are subject to availability.
Prices & Competitors are subject to change.
Visit MonsterJam.com for more info.