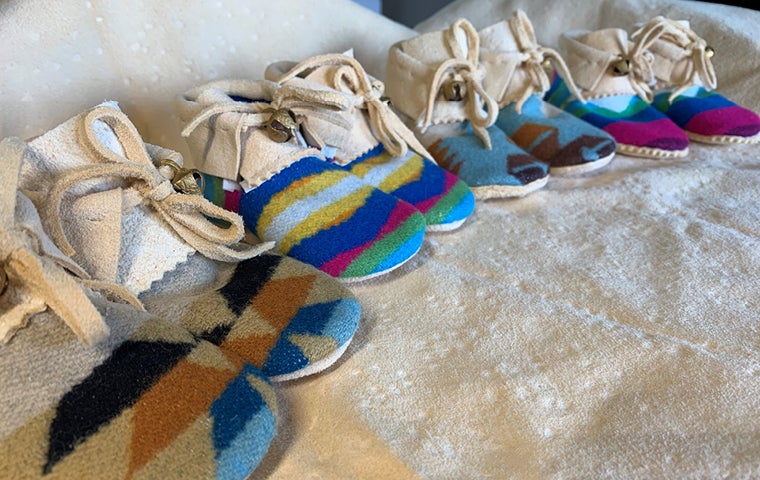 "Make Your Own" Baby Pendleton Moccasins
"Make Your Own" Baby Pendleton Moccasins
Event Information
Birth is the celebration of new life and the celebration of the next generation. In Coeur d'Alene Tribal tradition we prepare gifts to recognize this important life event and the birth of a new family member. Moccasins are a wonderful one of a kind gift that can be given at a baby shower or as a new mother/baby gift. These handmade, hand-stitched moccasins will become a wonderful keepsake and family heirloom for your family.
This is a "make your own" baby Pendleton moccasin workshop where you will create authentic Native American footwear for your baby. This workshop is a 6-hour hands-on project that a Coeur d'Alene Tribal member will instruct. You will receive a baby Pendleton moccasins "kit." Lunch is included. At the end of this course, you will go away with a completed pair of baby Pendleton moccasins.
This workshop is open to 20 participants.
Sizing availability includes:
Newborn size 1
3-6 month size 2
6-9 month size 3
9-12 month size 4