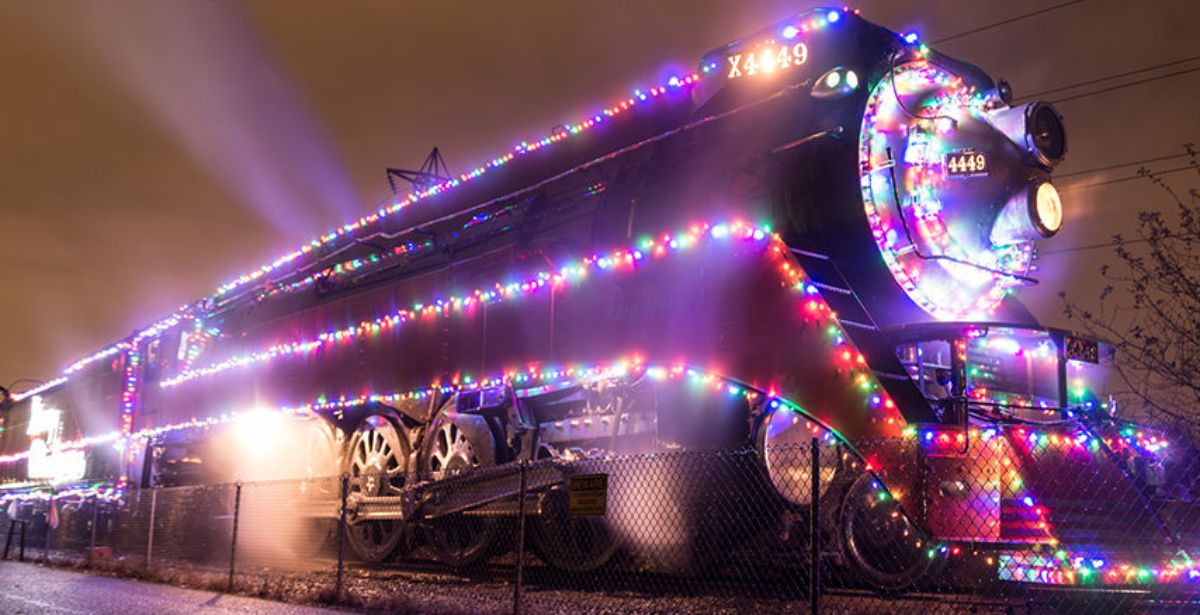 Holiday Express Train
** SOLD OUT **
Holiday Express Train
** SOLD OUT **
December

14

Saturday

@ 7:00PM

TBA

Oaks Park Station (Holiday Express) - Portland, OR

SOLD OUT

December

15

Sunday

@ 7:00PM

TBA

Oaks Park Station (Holiday Express) - Portland, OR

SOLD OUT
Event Information
HOLIDAY EXPRESS 2019
1st Weekend: Friday-Saturday-Sunday: November 29 - December 1, 2019
2nd Weekend: Saturday-Sunday December 7-8, 2019
3rd Weekend: Saturday-Sunday December 14-15, 2019
Enjoy a 40 minute roundtrip ride through scenic Oaks Bottom Wildlife Refuge along the Willamette River. Experience the magic of a historic steam locomotive.
All rides are General Admission Seating.
Trains are heated and lit. Coffee, tea, hot cider and an assortment of delicious cookies are available at the station! Wear comfortable outdoor clothing for the walk from your car to the station and the station to the train. Restrooms on site. Meet at the Event Tent!
A Fundraiser for Oregon Rail Heritage Foundation
Trains depart from:
Oaks Park
7805 SE Oaks Park Way
Portland, OR 97202
Map