Sell With Us
A scalable solution for events and organizations of any size
Explore Our Core Solutions
TicketsWest provides personalized ticketing solutions and customized services for events, venues, and organizations of all sizes at an affordable price. Our team is here to support your vision by providing tools, training, and/or experienced guidance in box office management, ticket operations, data and reporting, scanning/entry solutions, and digital marketing. Whether you need a long-term, annual, short-run, or one-off ticket solution, explore why TicketsWest is the right partner for you.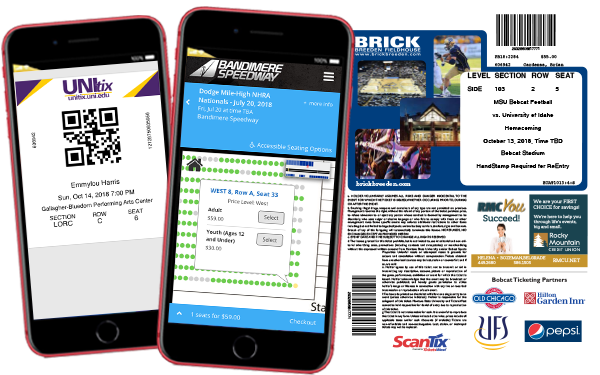 Optimized
Fully responsive content site and mobile-optimized eCommerce site provide the best experience, including pick your own seat maps, no matter how your patrons choose to connect with your events.
Learn more about how TicketsWest's system makes it easy to sell tickets and get people into events

Sell Tickets Anywhere

Our mobile first philosophy meets your customers on their terms, no matter where they are or what device they use. TicketsWest's fully responsive content site and mobile-optimized eCommerce site provide a simple yet exceptional purchase experience, including 'pick your own seat' maps.

Customers can also get assistance and purchase tickets from our knowledgeable worldwide call center. For events in Western Oregon, Eastern Washington, and Colorado tickets are also available through our extensive outlet network with over 200 locations including selected Safeways, King Soopers, and City Market grocery stores.


Effortless Entry

Real-time validation of traditional, print at home, and mobile tickets reduces fraud and creates a secure entry point for your event. TicketsWest's Access Management program allows you to execute your entry plan to get customers into your event quickly with time-controlled admission and multi-level access capabilities. Comprehensive scan reporting shows how many people are at your events, who they are, when they arrive, and where they entered allowing you to improve operations, better connect with your customers, and make informed marketing and sponsorship decisions.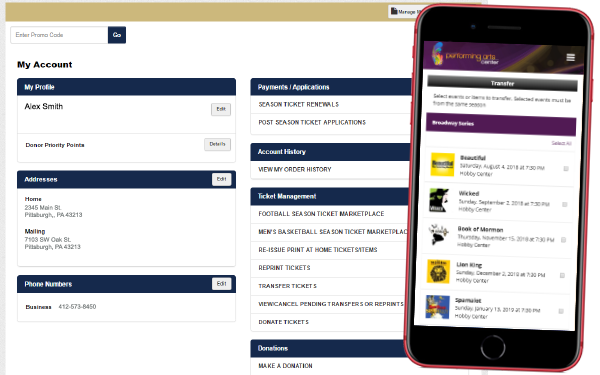 Empowered
Provide patrons with tools to take control of their experience including reissuing electronic tickets, online transfers, exchanges, voucher fulfillment, account management, and choosing communication preferences.
Get more info about customer-focused product

Built For Your Audience

We make it easy for your customers at every step from discovery through reliving the event. Enhanced online tools empower customers to update personal information, communication preferences, re-issue mobile and print-at-home tickets, process exchanges, and transfer tickets without needing assistance from your staff. If a customer does need help, our full-service call center is ready to assist.

Simplify the purchase experience by giving your customers the power to select specific seats with easy-to-use maps on any device. Give your customers the ability to receive their tickets however they choose with comprehensive delivery options including standard mail, print-at-home, and mobile delivery via .pdf, Apple Wallet, or URL. Ensure your patrons get their tickets quickly and securely with automated email confirmations, electronic ticket delivery, and next business day mail processing.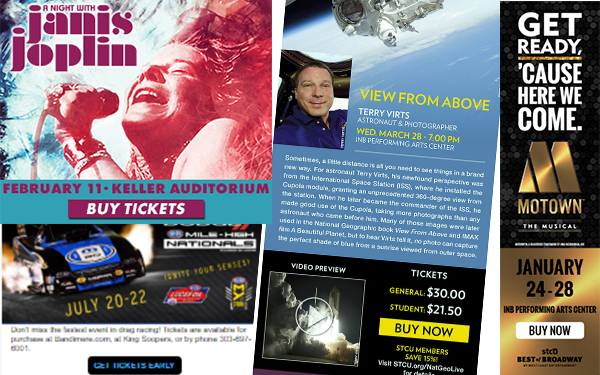 Connected
Stay in touch with your patrons with integrated email marketing campaigns. Reconnect with patrons with retargeting and find new patrons using comprehensive digital marketing campaigns through our partnership with Mogo interactive.
Learn more about TicketsWest's digital marketing offerings

Reach Your Audience

Enrich the relationship between you and your customers with TicketsWest's digital marketing tools and partnerships. Target customers based on purchase history, attendance, and many other custom attributes using our integrated email marketing platform. Google Analytics support gives you insight into who is viewing your content and how they are interacting with your events. If you want to expand your digital presence to find new customers or re-engage those who have viewed your event through programmatic marketing or retargeting, TicketsWest has partnerships with Mogo Interactive and AdRoll to get the right message to the right audience.
Informed
Know your customers, which events are selling well, and track sales trends with built-in reporting solutions. Monitor web traffic, site usage, acquisition channels, and eCommerce performance with Google Analytics integration.
Learn more about TicketsWest reporting tools

Data On Demand

Stay on top of sales trends, where orders are coming from, and who attended your event with automated reports to your inbox. TicketsWest also gives you the ability to run sales, transaction, and demographics reports on demand through our web-based reporting portal. We can also help you gain insight into your customers with detailed demographic, eCommerce, and site usage data from Google Analytics.

Need a deeper dive or different view of your data? TicketsWest can customize your reports to meet organizational needs for operations, accounting, marketing, sales, and finance.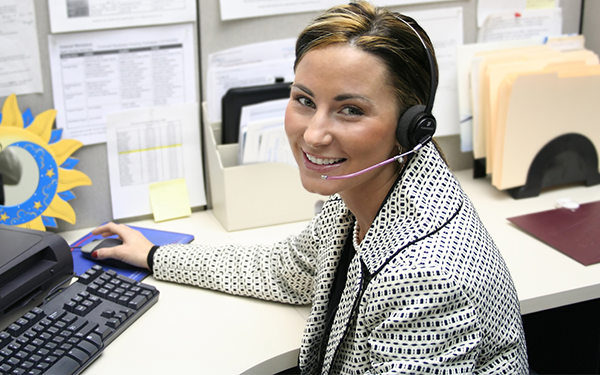 Supported
Be confident knowing when you need assistance, we are available to diagnose and resolve the situation in a timely manner with three levels of support available 24 hours a day.
Learn more about how TicketsWest will support you at every step

Personalized Support

TicketsWest understands your needs and goals may differ from others. To better serve you, TicketsWest dedicates an experienced account manager to understand your business and provide expert guidance. As your partner, our goal is to support your operations to ensure your success.

TicketsWest provides you with the tools and training necessary to process orders, manage your events, and when required, provide box office staffing. On-site visits with face-to-face training empower you to take control of your events. If needed, TicketsWest's after-hours support network gives you peace of mind knowing help is only a phone call away.
Learn more about TicketsWest's experience, partnerships, and key features of our system

A World Of Possibilities

When you partner with TicketsWest, you get more than our personalized service and powerful products, you get access to integrations with industry leaders to help all areas of your ticketing business including website design, CRM, event discovery and more.

Key Features

Take control of your events with dynamic management tools
Sell tickets online, over the phone, or in person at your box office or outlets
Represent your brand with a customized eCommerce site
Ensure PCI compliance and process secure payments with point to point encryption (P2PE)
Analyze and automate your data using our web-based reporting portal
Reach your audience with our integrated email platform and programmatic marketing partners
Integrate fundraising campaigns
Provide paperless student ticketing

Integrated Partners

SIDEARM Sports
Ballena Technologies
Salesforce
StubHub
Facebook
Vet Tix
Groupmatics