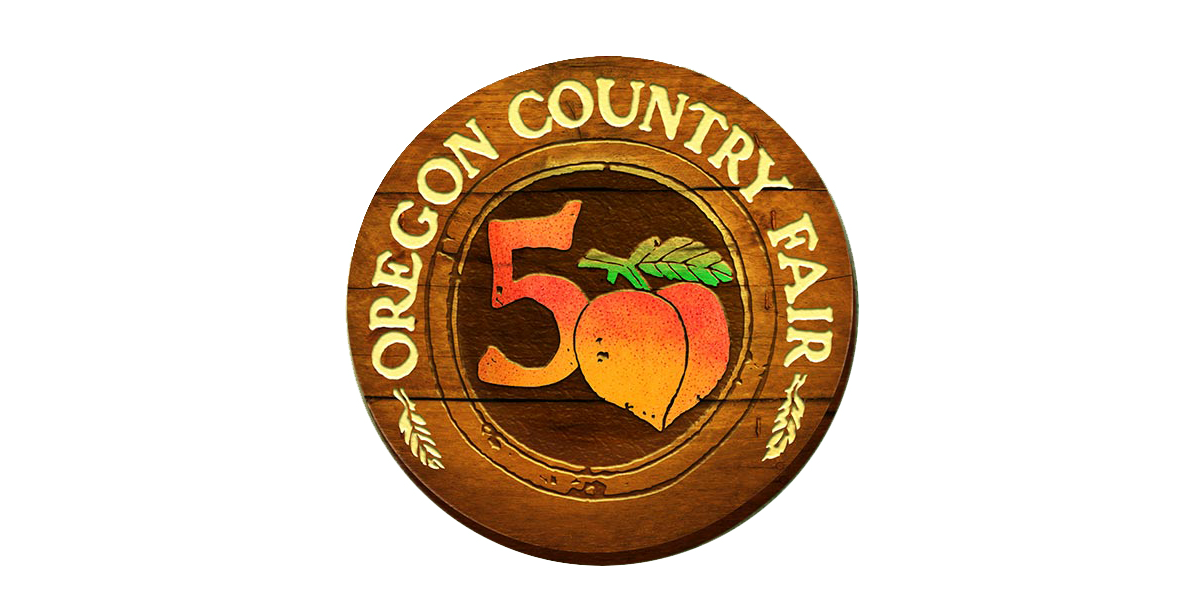 The Oregon Country Fair
~ Celebrating its 51st Anniversary ~
The Oregon Country Fair
~ Celebrating its 51st Anniversary ~
July

10

Friday

@ 7:00PM

TBA

Oregon Country Fair - Veneta, OR

Friday Admission

July

11

Saturday

@ 7:00PM

TBA

Oregon Country Fair - Veneta, OR

Saturday Admission

July

12

Sunday

@ 7:00PM

TBA

Oregon Country Fair - Veneta, OR

Sunday Admission
Event Information
Celebrate our 51st annual Oregon Country Fair July 10, 11 & 12, 2020 and delight in our world class entertainment, hand-made crafts, delectable foods, educational displays and magical surprises at every turn of the path. We invite you to join us in our wooded setting, 13 miles west of Eugene near Veneta, Oregon, for an unforgettable adventure.
Lots of fun to be had for everyone! So bring the family; children 10 and under are free.
Tickets must be purchased prior to arriving at the Oregon Country Fair. People who arrive on site without tickets (or proof of will call purchase) will be turned away. No tickets are sold at the Fair site.
For more information on the Fair, please visit www.oregoncountryfair.org.
Getting to the Fair

Get on the Bus

Eugene Shuttles, All Weekend!

Come to the Fair site for FREE on the bus! The bus drops you right at the Fair entrance, no hiking through a dusty parking lot. Just show your ticket or confirmation to the driver to get on the bus! Buses are wheelchair accessible.

You can catch the bus to the Fair starting at 10 am at the LTD Downtown Station at 10th and Willamette or Valley River Center northwest parking lot next to the bike bridge. The buses leave about every 15 minutes. You will need a ticket to the Fair or email confirmation to access the Fair site and the event. On your return trip, remember, the LAST BUS LEAVES THE FAIR SITE AT 7:30!

For those who want to bike or drive to the free shuttle, go to the Valley River Center (northwest parking lot) shuttle site. You can park in the Valley River Center lot; there will be plenty of bike racks at this site. BIKES ARE NOT ALLOWED ON SHUTTLE BUSES.

Or Drive

Ride Share; Save the planet + your wallet by carpooling to Oregon Country Fair!

Parking at the Fair is $15 per car. For easiest entry, purchase your passes in advance on the Tickets West website. You may also buy parking passes at the gate, but it does slow down entry.

If you have a DMV handicapped placard, please make sure it is prominently displayed in your windshield so you can be directed to Alter-Abled parking.

Or Ride

Riding your bike out to the fair? There will be plenty of bike racks at this site. BIKES ARE NOT ALLOWED ON SHUTTLE BUSES.

For more information, click here!

What to Bring, where to stay and what to expect

We want you to have the best time possible at the Fair! There are a few do's and don'ts you should know before you come. Please visit the Oregon County Fair website for all the details.

Of course, you want to come to the Fair for all three days, so you will need somewhere to rest your head. We do not provide public accommodations, but there are many options of where you can camp or hotels near the shuttle bus stops. We have conveniently compiled these options for you on our Where to Stay page.

The Fair offers numerous amenities for your enjoyment including Alter Abled services, ATMs, bag check, water bottle refill stations, showers & sauna, and even childcare! To make sure you get the most out of your visit, please check out our Visitor Info.

See you on the path!