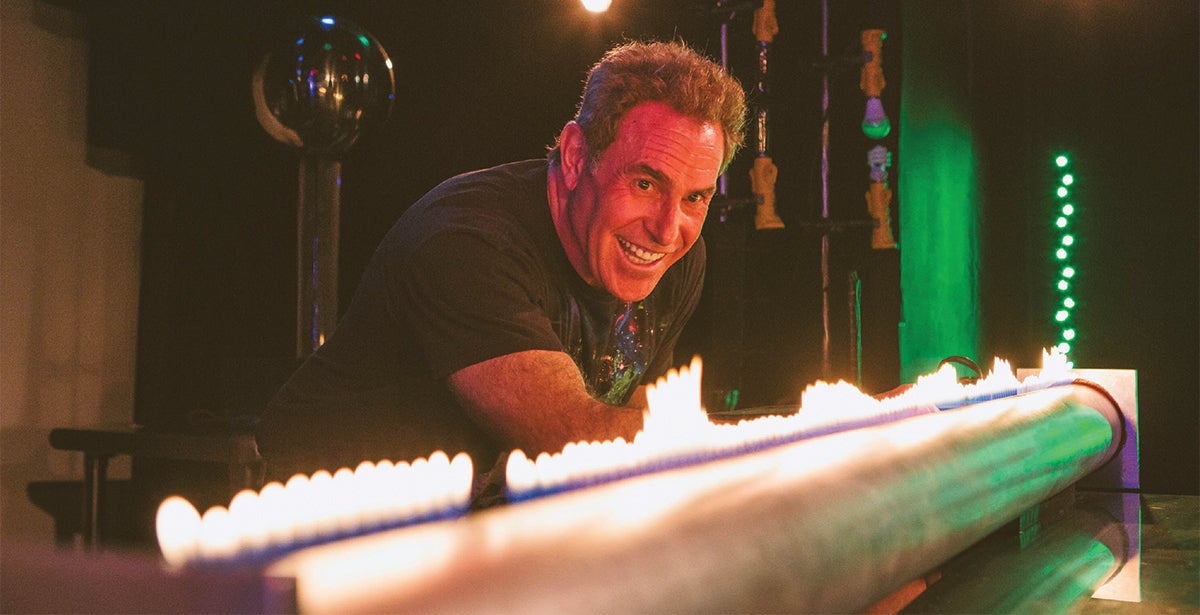 That Physics Show
Fox Family Series
That Physics Show
Fox Family Series
April

6

Saturday

@ 7:00PM

7:00 PM

Martin Woldson Theater at The Fox - Spokane, WA
Event Information
What damage can a ping pong ball do as it hurtles at 700 miles an hour through a vacuum tube? Can you see the shape of sound in a dancing flame? OH NO! That bowling ball is going to smash him in the face...but it didn't! Lifetime professional physics demonstrator David Maiullo brings his scientific "magic" from the world of physics to the stage. No need for glitz or glamour, this eye-popping performance lets the laws of motion, momentum, vacuum, friction, energy, density, fluid motion, sound waves/vibrations, light waves, and temperature do all the tricks…it's all controlled by the world of physics.
Fox Family Series Package

Part of the Fox Presents Series at Martin Woldson Theater at The Fox
Our three-concert Fox Family Series returns with an entertaining selection of shows sure to delight children and adults alike. The series opens Saturday, Sept. 29 with Recycled Percussion a high-energy, interactive music experience using pots, pans, power tools, car parts, ladders — everything including the kitchen sink. Then on Friday, Feb. 1, be mesmerized by Cirque Zuma Zuma, combining the mystique of Africa with the excitement of a theatrical cirque performance. Finally, on Saturday, April 6, lifetime professional physics demonstrator, David Maiullo, brings his scientific "magic" from the world of physics to the stage in That Physics Show. All three shows begin at 7pm.