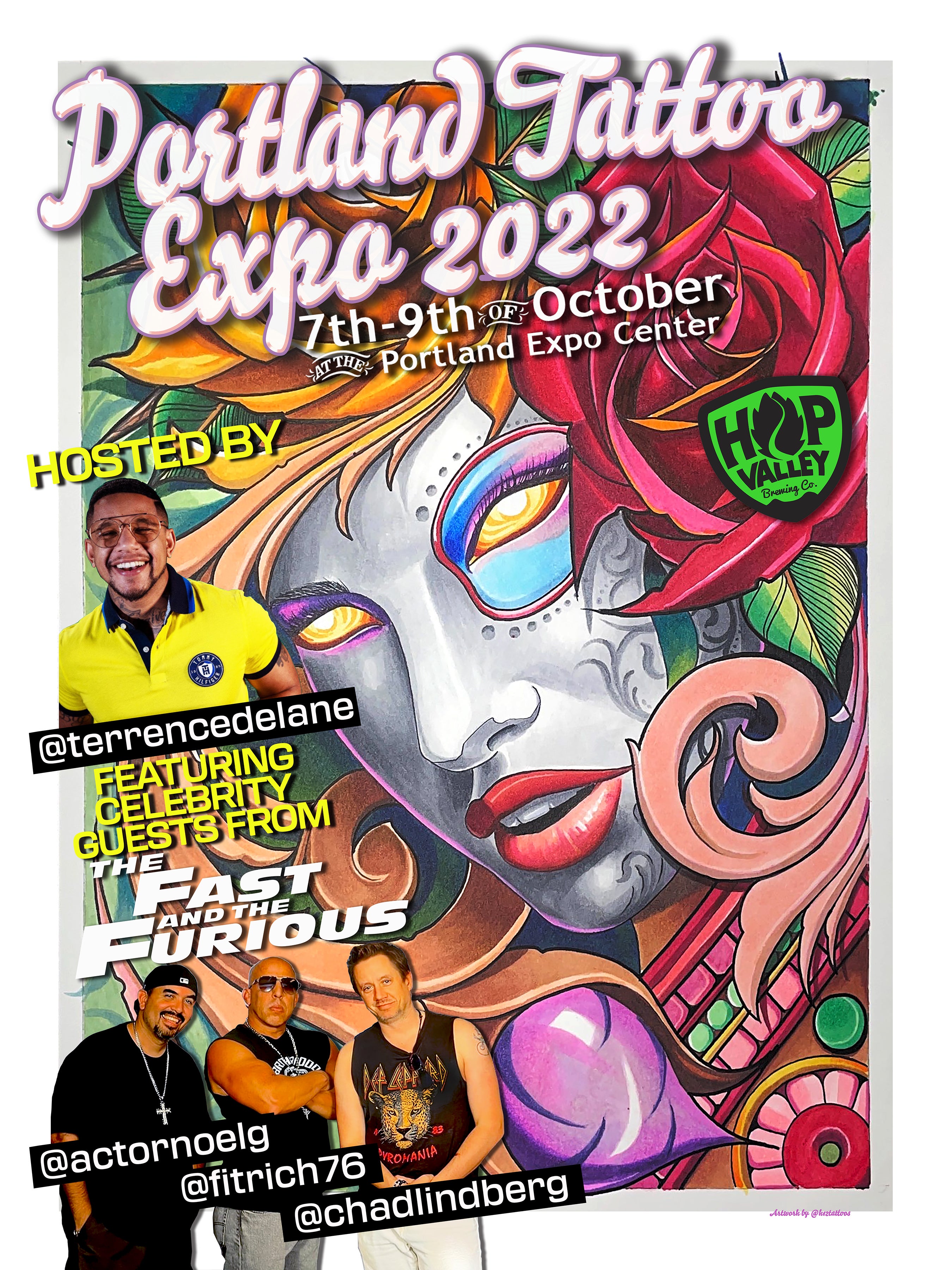 Portland Tattoo Expo
Portland Tattoo Expo
Event Information
After a 2 year break, the Portland Tattoo Expo is BACK! Join us for the 12th Annual Portland Tattoo Expo for three days, October 7-9 at the Portland Expo Center.
Hosted by Terrence DeLane @terrence_delane, and celebrity guests from the Fast and Furious franchise! Come hang out with "Hector" @actornoelg all weekend, as will Vin Diesel look alike @fitrich76, while "Jesse" @chadlindberg from Fast and Furious #1 will be there Friday & Saturday only.
Featuring delicious Hop Valley Brewing as the exclusive beer for the event!! Lots of incredible artists, fun vendors, amazing tattoos and a great weekend ahead.
Hours:
Friday, October 7th from 2-10pm
Saturday, October 8th from Noon - 10pm
Sunday October 9th from Noon to 8pm
Held at the Portland Expo Center