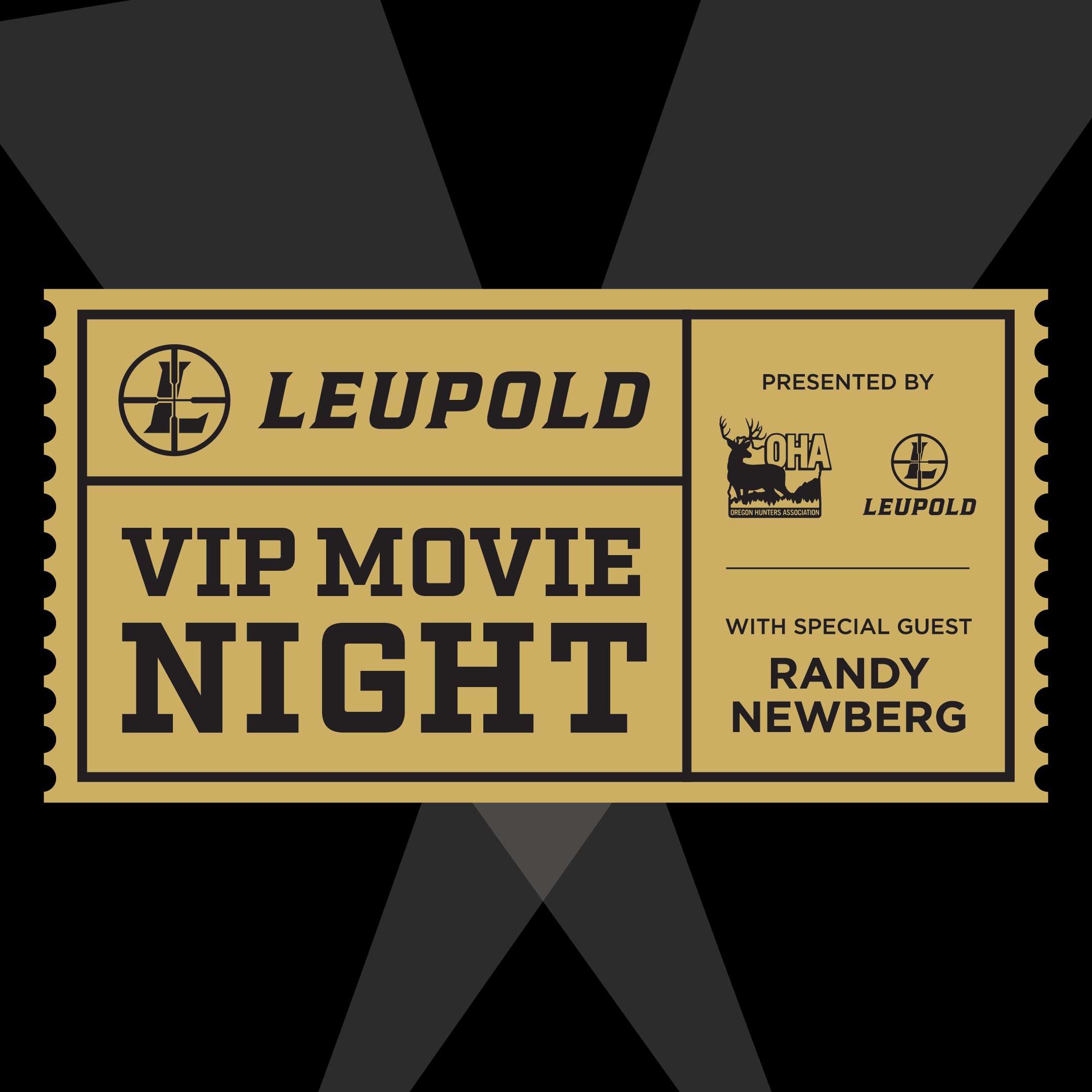 Pacific Northwest Sportsmen's Show® presented by Leupold - VIP Movie Ticket
Pacific Northwest Sportsmen's Show® presented by Leupold - VIP Movie Ticket
February

18

Saturday

@ 7:00PM

7:00 PM

Portland Expo Center - Portland, OR
Event Information
Join Randy Newberg and Leupold President and CEO Bruce Pettet for an evening full of movies, raffles, and fun. Get the inside scoop on some of the featured short films from the hunters who were there, including local call maker Jason Phelps.
Help support Oregon Hunters Association by purchasing raffle tickets to win more than $10,000 in prizes! There will be 4 grand prizes at the event, along with 8 runner-up prize packages, including optics, a camo system, boots, and knives from amazing brands like Yeti, Gerber, Danner/LaCrosse, Phelps Game Calls, and Leupold.
All the proceeds raised at this event go to benefit the Oregon Hunters Association.
--
Saturday, February 18, 2023
at the 2023 Pacific Northwest
Sportsmen's Show
Portland Expo Center
Event hours: 7PM-9PM in the Sportsmen's Adventure Theater (in the back of "B" Hall)
Doors open at 6PM
Limited to 500 seats.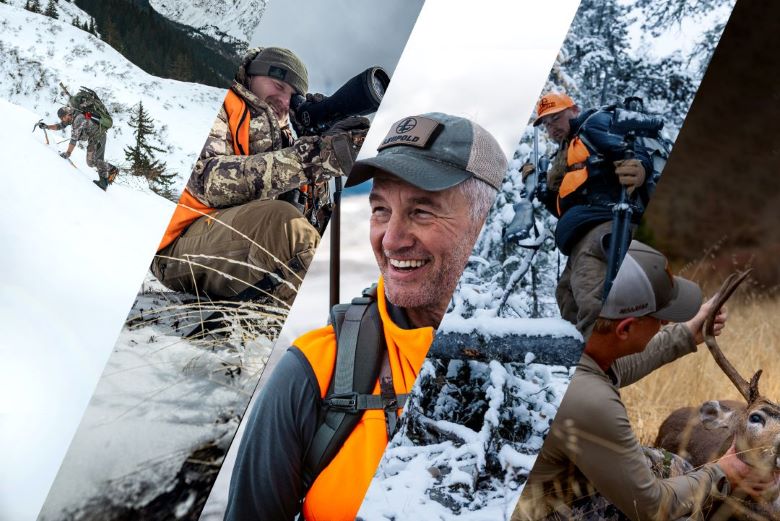 Enjoy an evening of fun with these 5 short-form films.
The Descent – An epic Jason Phelps elk hunt in Southeast Washington.
Resolute – A high-country goat hunt that would test anyone's resolve.
The Pacific Ghosts – A look into how the Mule Deer Foundation and ODFW take on the challenges of conserving blacktail deer in Oregon.
Project Hunt: Wyoming Mule Deer – A Michigan game warden tries his luck at an over-the-counter adventure in Wyoming.
Wyoming Elk with Randy Newberg – Randy's casual but deeply passionate approach to hunting big game plays out in Wyoming backcountry.
--
Your ticket for this event includes:
Admission into the Pacific Northwest Sportsmen's Show on Saturday, February 18th, 2023.
Parking at the show.
Admission into the VIP Movie Night event from 7PM-9PM, Saturday, February 18th, 2023. Doors open at 6PM.
Additional Details:
This is an all ages event.
Drinks and raffle tickets will be available for purchase.
Movie titles and details are subject to change.