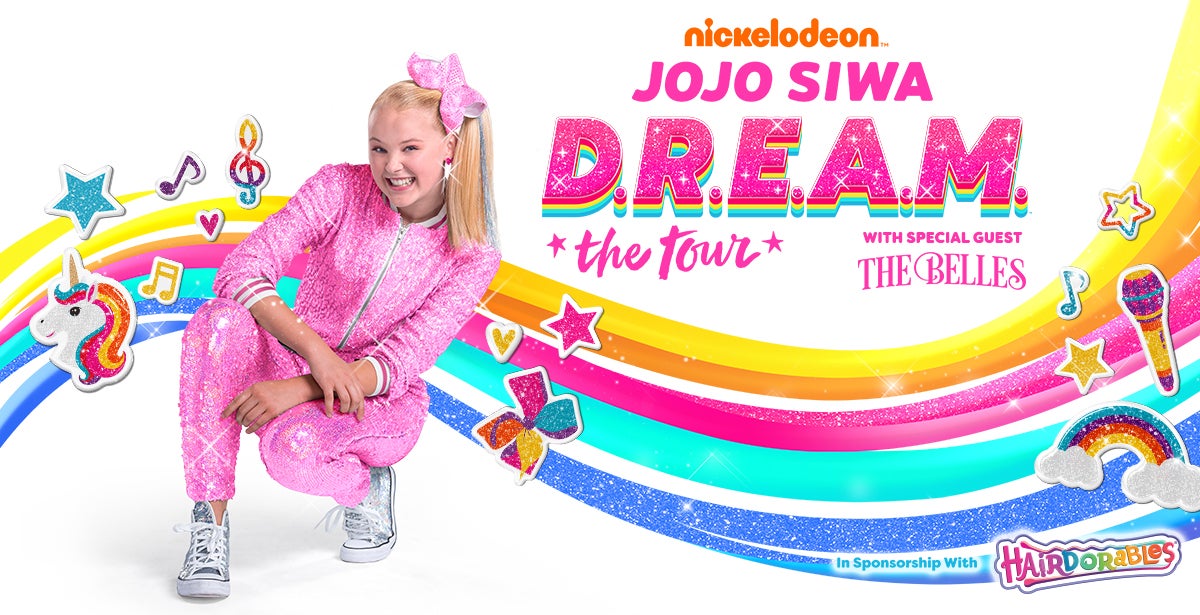 *Cancelled* Nickelodeon's JoJo Siwa D.R.E.A.M. Tour
*Cancelled* Nickelodeon's JoJo Siwa D.R.E.A.M. Tour
January

18

Monday

@ 7:14PM

7:14 PM

Yakima Valley SunDome - Yakima, WA
Event Information
Thank you for your patience during this unprecedented situation. It is with regret we must announce the cancellation of Nickelodeon's JoJo Siwa D.R.E.A.M the Tour concert, which was to be originally held at the Yakima Valley SunDome on Tuesday, March 31, 2020. Every effort was made to reschedule routing for Yakima; unfortunately, this was not possible.

We are issuing full refunds. If you purchased your tickets online or charge-by-phone through TicketsWest, your tickets will be automatically refunded. It will take 5-7 banking days for your funds to be available for use. Only primary ticket purchasers will receive a refund.

If your tickets were purchased through the Yakima Valley SunDome Ticket Office, please return to the Ticket Office for your refund.

Any questions, please contact the Yakima Valley SunDome Ticket Office at 509.248.7160 x121 or [email protected]..