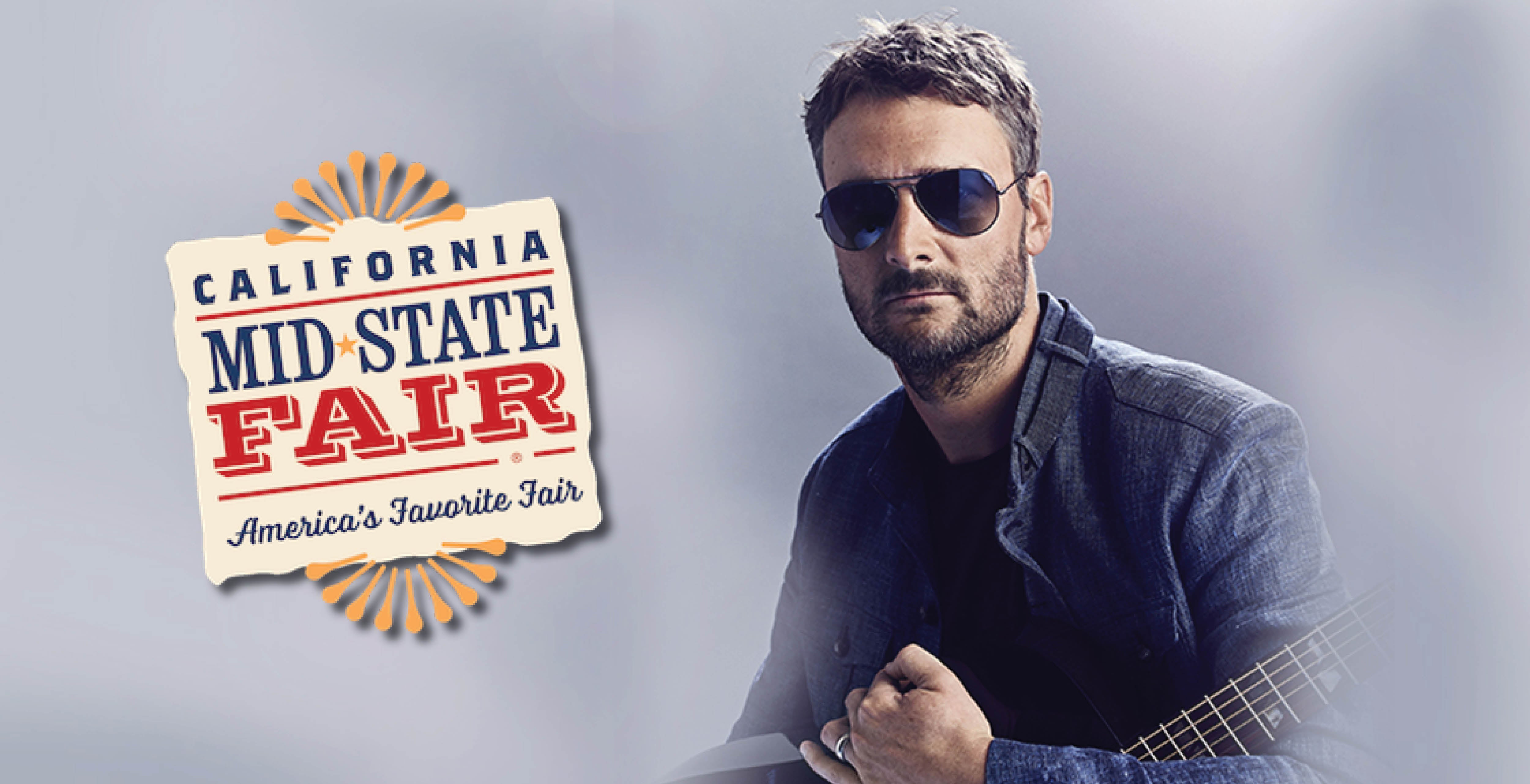 Eric Church
with special guest Steve Earle & The Dukes @ The CA Mid-State Fair
Eric Church
with special guest Steve Earle & The Dukes @ The CA Mid-State Fair
July

26

Sunday

@ 7:30PM

7:30 PM

California Mid-State Fair - Paso Robles, CA
Event Information
The three-time Country Music Association and six-time Academy of Country Music Award winner released his highly-anticipated album Desperate Man atop the Billboard Country Albums chart in late 2018, earning praise as one of the year's top albums by American Songwriter, Billboard, Entertainment Weekly, Variety, Stereogum, The Los Angeles Times, NPR, Rolling Stone, USA Today and Vulture, among others. The album, featuring his most recent No. 1 hit "Some Of It," also debuted at No. 5 on the all-genre Billboard 200. Rolling Stone describes it as
"classic Church: expertly crafted and country-radio-friendly, while also pushing boundaries in a way that sounds natural and unforced" and American Songwriter notes that it "sublimates the pain of a tumultuous year into his most adventuresome album yet."
Church also returned to the road last year for his critically-acclaimed Double Down Tour, with back-to-back nights of two unique shows sans-opening act giving fans 6+ hours of his iconic music in each city. The tour recently featured a massive stop at Nissan Stadium in Nashville, where he broke the venue's concert attendance record with more than 56,000 fans just two weeks before awing the same stadium's audience with a 30-minute, solo acoustic CMA Fest set featuring a medley of 17 hits.
Steve Earle is one of the greatest singer-songwriters of the past 40 years, best known perhaps for his 1980's hits "Guitar Town" and "Copperhead Road". He has released 16 studio albums and won three Grammy Awards.
The 2020 California Mid-State Fair runs July 22 – August 2 and this year we're celebrating our 75th Anniversary. Connect with us on Facebook, Instagram, Twitter, Snapchat and YouTube.